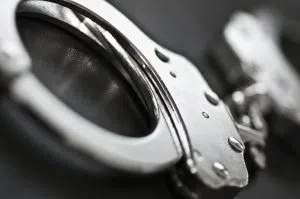 A psychiatrist will evaluate a man charged with the death of his father.
Earlier this morning, Calgary police issued a statement saying that 36-year-old Vincent Fong was charged with second-degree murder after his father's body was found in a home in the community of Edgemont, yesterday afternoon.
Fong was arrested at the home, and is scheduled to make his first court appearance tomorrow, to meet with a psychiatrist.
Originally, Calgary police said they weren't required to release the name of the victim because it was believed to be of a domestic nature.
This is the city's the first homicide of 2019. An autopsy is also scheduled for tomorrow.
CPS says further details of the case will not be released until the autopsy is complete.
Calgary man faces second degree murder charges in Edgemont homicide
The Calgary Police Service Homicide Unit has laid charges after discovering a deceased man in an Edgemont home, yesterday afternoon.
Thirty-six-year old Vincent Fong has been charged with second-degree murder.
On Wednesday afternoon, police were called to a residence in the 200 block of Edgepark Way N.W. after receiving reports of a suspicious death.
Upon arrival, officers found a deceased man in the home.
According to the police, the case appears to be domestic in nature.
CPS says there is no threat to public safety at this time, and due to the nature of the crime, they aren't required to release the name of the victim.
An autopsy for the victim is scheduled for Friday.
No further details will be released in relation to this case.
-Cindy Letic