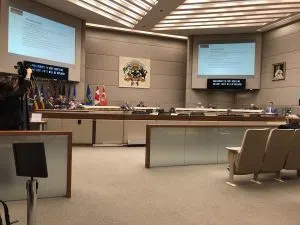 Details of the city's 50-year master plan for the Rivers District reveals that a decade from now, the Calgary Flames may no longer call the Saddledome home.
The new plan contained in a 244-page document shows how the city hopes to turn Victoria Park into a hot spot for Calgary's arts and entertainment.
The document also contains details on how its plans would turn 4th Street S.E. between 12th and 17th Avenues into Stampede Trail, dubbed "an iconic festival street" comparable to Stephen Avenue, which has the ability to be closed off to traffic and double as an "urban plaza for special events."
The Calgary Planning Committee is expected to review the Rivers District Master Plan today, and if given the go-ahead, it will head to council for final approval.
The plan also shows how traffic in the Rivers District and the area surrounding the Saddledome would be overhauled in order to link the area with the city grid.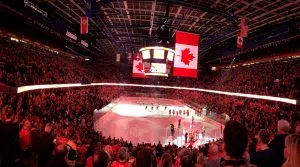 Details of the Saddledome's fate are also included in the plans.
Calgary Flames home ice-rink is still present in the renderings of the first 10 years, but after that, the drawings show that the space is replaced with a "flexible flat space."
The city and the Calgary Flames discussed plans around a new arena back in 2017, but conversations were stalled when they failed to reach an agreement of who would foot the bill.
In October 2018, council decided to move forward with plans to try and revisit the conversation of a partnership with the owners of the Flames, once again.
-Cindy Letic