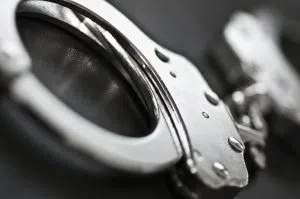 The Calgary Police Service has launched a new initiative to address an exponential growth of methamphetamine in the city.
The Daylight Initiative involves multiple units within CPS, aimed at addressing the meth crisis, including investigation, public education and community support.
The initiative launched in December with a three-week, street-level trafficking investigation, which resulted in a total of 32 people charged with 172 offences in relation to the trafficking of meth, heroin, cocaine and fentanyl.
The offences included a total of eighty-one charges related to the Controlled Drug and Substances Act and  91 Criminal Code charges.
In the last five years, CPS says that meth seizures in Calgary have increased dramatically.
In 2018, the city saw its meth seizures breach one-thousand, for the first time. By the end of the year, the meth seizures were sitting at 108 per cent above the five-year average.
Calgary police Inspector, Kevin Forsen says its crucial to get a handle on fentanyl, but that meth is 'crime and community safety issue,' responsible for much of Calgary's property crime and violence surge.
"We can't tackle this issue alone. It is going to take a huge collective effort to make an impact on the root causes of the meth issue-addictions and mental health being at the core."
Inspector Forsen advises Calgarians to watch for the following signs of drug-trafficking in their communities:
People or vehicles coming and going at all hours of the day, for short periods of time.
Abandoned vehicles near the area, typically with some form of damage.
Individuals leaving residences to go to a waiting vehicle or nearby location for a very brief amount of time, before returning to the home.
Garbage, litter or discarded needles near the residence in question.
Citizens can report suspicious activity related to drugs, by calling the Drug Tip Line at 403-428-8100, or by email at drugtips@calgarypolice.ca