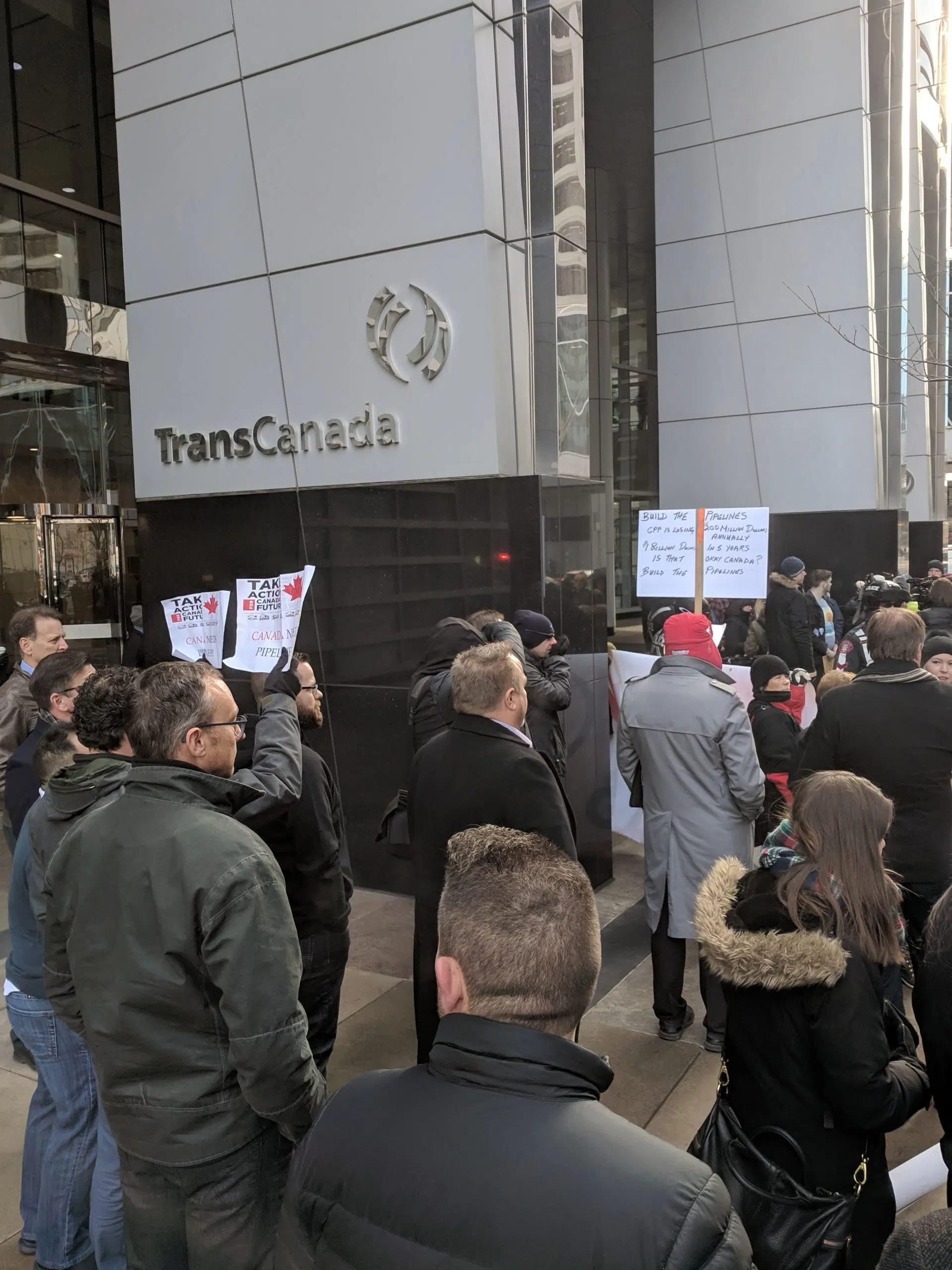 Today in Calgary a rally was held in support of the people who were arrested in a protest held in B.C. to stop the pipeline.
Fourteen First Nations people were arrested yesterday after apparently breaking a court injunction that said people weren't allowed to block the pipeline.
The RCMP's defense was that the injunction was issued last month and they had full authority to arrest them.
The rally in Calgary today was a mix of people protesting the pipeline but, also protesting against violence towards First Nations people.
First Nation Stephen Buffalo said that it's a sad day when you see your people taken away by the RCMP like that.
The rally went from noon until one o'clock and thankfully remained peaceful throughout.
-Tanner Strauss