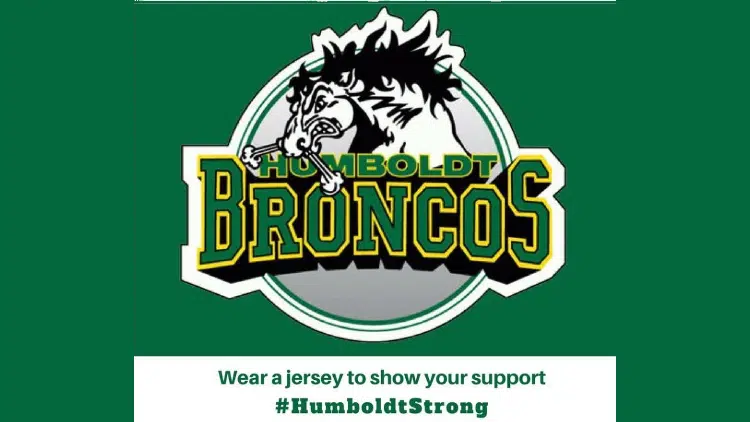 The Humboldt Broncos will be remembered forever, maybe in more ways than one.
The president of the Humboldt Broncos says a committee is coming together to discuss the creation of a permanent memorial for the members of the team that died in the crash in April.
The team president Jamie Brockman said those discussions can start now that the safety review of the rural intersection ,where the crash took place, has been completed.
Sixteen people died and 13 others where harmed when the Broncos' team bus was hit by a semi trailer at an intersection north of Tisdale.
The discussion is focusing on where to put the memorial and how it will be set up. The current plan is to put the memorial on the roadside either at the site or in Humboldt. The consulting firm doing the review of the current memorial, suggests that the handmade crosses and a large collection of mementoes left for the team, will have to be moved to a safer location due to high levels of visitors.
Brockman says he is working closely with the Minister of Highways on the memorial, but so far no concrete plans have been laid out and no expected timeline.
The Saskatchewan government released information about constructing a new access road and the new memorial, they will also allow memorial markets at highway right-of-ways for the grieving families and friends of the Broncos.
-Kyle Hutton