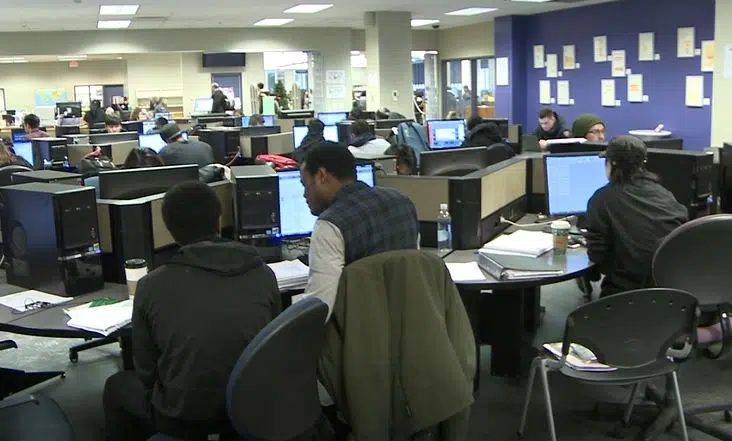 It's the last week of the fall semester, which means lots of final exams and projects to complete.
Many students stay up late cramming for their tests this time of year but doing so could be causing more damage than good.
When you take breaks you're processing things, you're recharging.
SAIT Psychologist, Julie Eger, says the best thing you can do for yourself is give your body and mind time to rest rather than staying up late studying. "You are studying when you're sleeping. You can only take in so much information at a time and when you take beaks you're processing things, you're recharging."
Eger suggests these 5 steps to help calm you down if you start to feel overwhelmed by your workload:
5. Acknowledge FIVE things you see around you.
4. Acknowledge FOUR things you can touch around you.
3. Acknowledge THREE things you hear.
2. Acknowledge TWO things you can smell.
1. Acknowledge ONE thing you can taste?
These five steps are a way to ground yourself in the present and helps slow down the thoughts you're being flooded with.
One of the first things that will get neglected around this time is exercise. SAIT is offering free fitness and yoga class during exam week from December 10-14.
If you're not a gym junkie SAITSA is also hosting DeStress Fest all week. You can enjoy a free massage, pet some puppies, play video games and more…
Join the conversation! Let us know what your strategy for the week will be.
Poll
What will you do to de-stress during exam week?
Poll closed: Dec. 11, 2018 @ 2:30 PM
– Louise van Dam