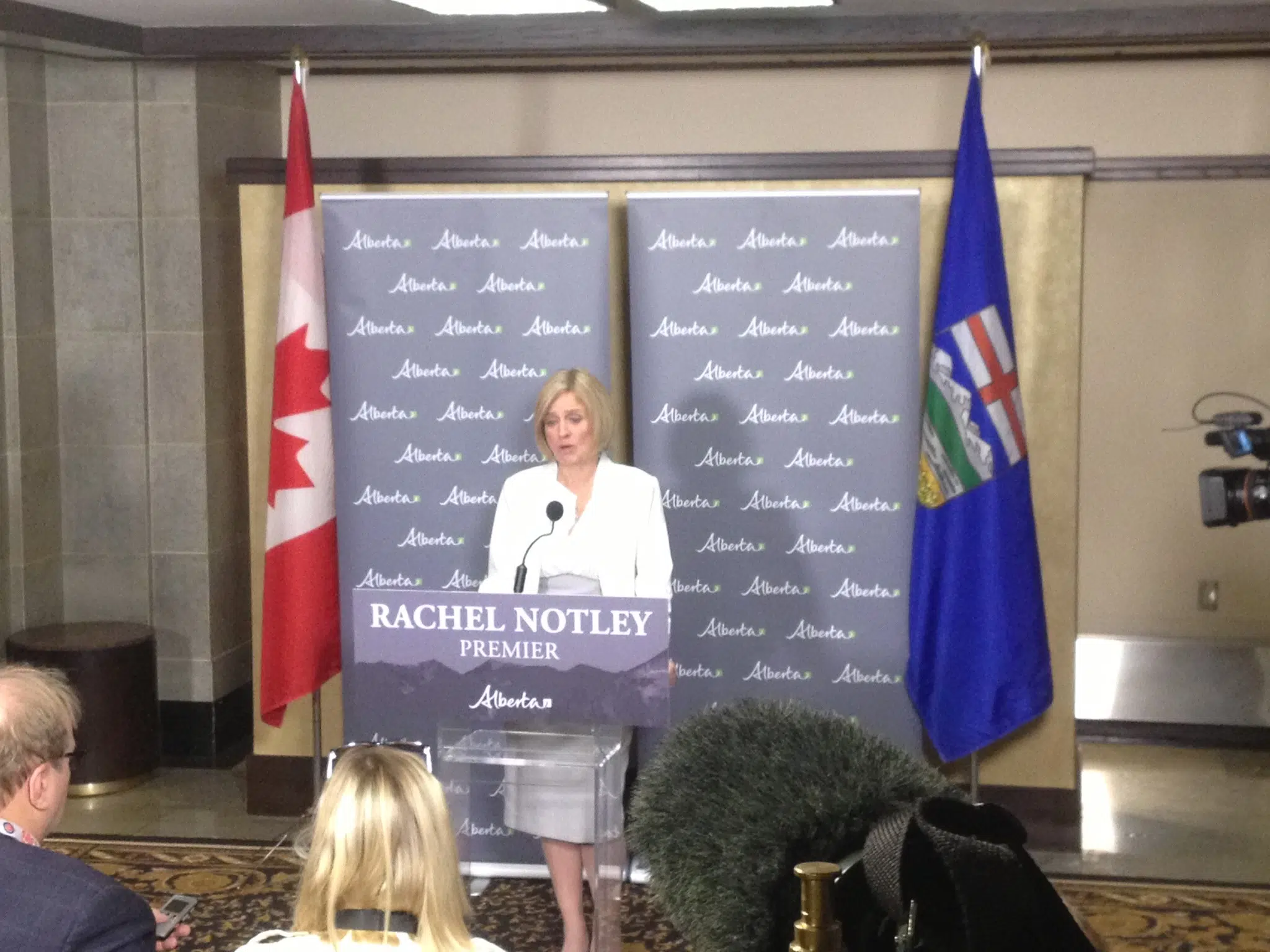 Rachel Notley won't wait any longer to get oil out of Alberta.
The Premier announced on Wednesday the Alberta government will be investing in rail to help ship Alberta oil.
Notley says the government's goal is to create enough new rail capacity to move 120,000 barrels a day out of the province to markets where Alberta oil can earn the best value possible.
While not as profitable as a pipeline the new capacity could help move 120 thousand barrels a day and provide an additional 1 million in federal revenue. This agreement is expected to help raise the price of Alberta oil by 4$.
The first rail shipments are expected to begin in late 2019.