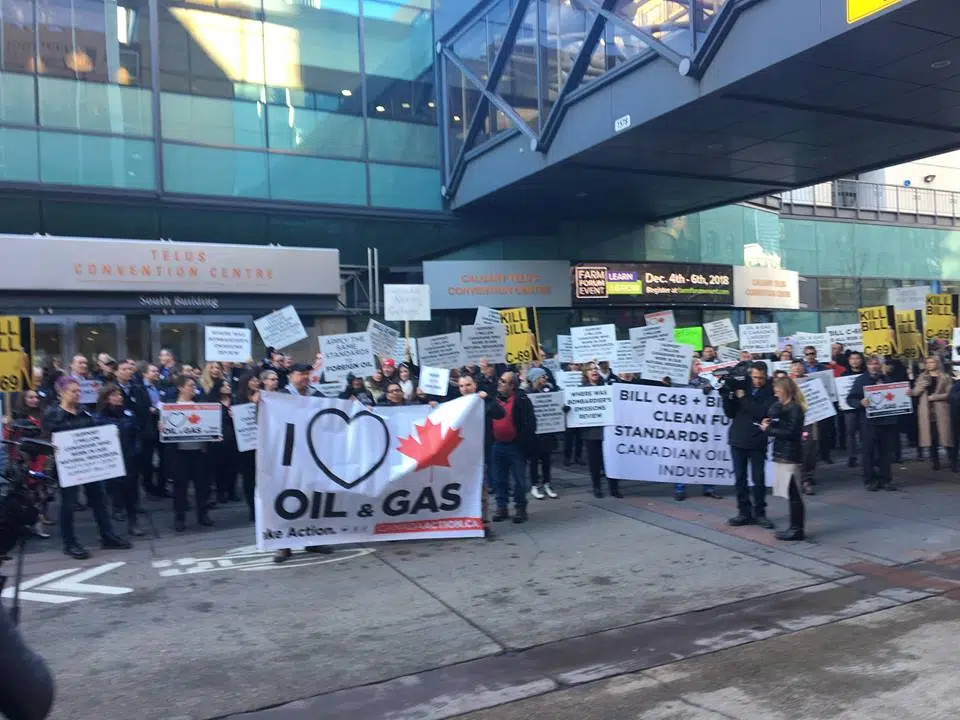 Hundreds of protesters gathered outside the Telus Convention Center today chanting "build that pipe!"
The Federal Finance Minister, Bill Morneau, told an audience inside that the government is focused on building the Trans Mountain pipeline expansion, but cannot provide a timeline because that would not be consistent with the goals that they are trying to achieve. He said their main concern is making sure they properly consult Indigenous communities and ensure the environmental protection is in place.
When asked about alternative routes he said the Trans Mountain pipeline is the only transportation option he believes we should be investing our time and resources into.
Ken Buckley works for a small oil and gas exploration company and said he attended the protest to show resistance to how the Federal government is "crushing our industry."
Calgary Mayor Naheed Nenshi said on Tuesday that the governments' "tireless advocacy for market access" in recent months "has been much appreciated," but proceeded to say that there needs to be a "more coherent overall strategy" for economic growth in the city.
-Itiel Monroy-
-Louise van Dam-