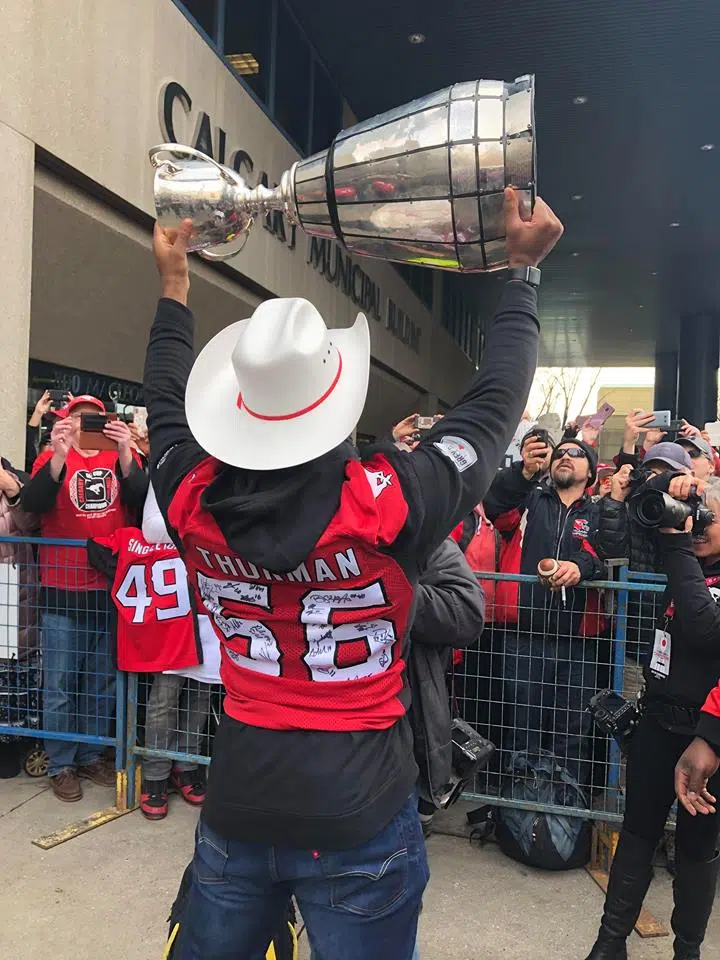 The Calgary Stampeders can finally celebrate a Grey Cup win after losing in the last two finals, after beating the Ottawa Redblacks for the CFL championship on the weekend.
A rally was held for the Stamps at the Municipal Plaza in front of City Hall from noon to 1 p.m. today, where a passionate sea of Stampeder fans gathered to celebrate what was Calgary's eighth Grey Cup and the team's first victory since 2014.
Long time fans expressed their love and gratitude towards the sport and team they live for.
"It is sweet, after those two frustrating losses, this is fantastic," said "Big" Don Edy, who arrived early for the rally with his friend, "Little" Steve Gohdes.
Gohdes says, "I was telling some other people, I've been a Stampeder fan now for 63 years. When I was nine years old, I started to cheer for them."
Many fans believe this is the boost the city needed and are convinced the Stampeders are now a dynasty.
-Itiel Monroy-