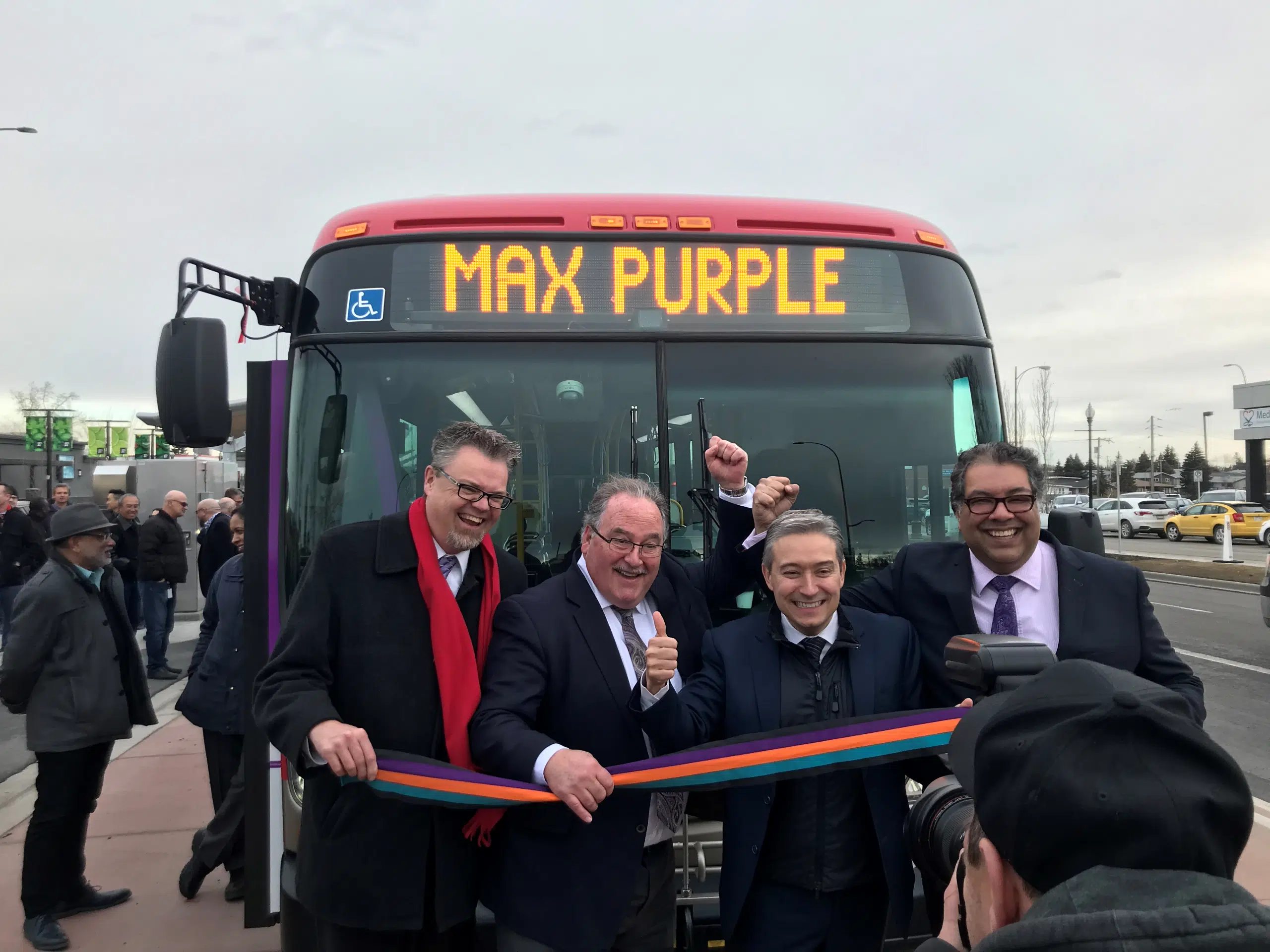 The City of Calgary  has announced the implementation of 3 new bus lines.
The provincial government committed over 116 million dollars to the project with an additional 43 million dedicated to the future southwest MAX route.
The new lines will be distinguished by 3 different colour's, Orange, Teal and Purple.
The MAX Orange line will service major destinations like Foothills Medical Centre and Post Secondary Schools like U of C and SAIT.
The MAX Teal line will go to locations such as Mount Royal University as well as Rocky View General Hospital. It will also connect Westbrook and Heritage C Train Stations and the future Green line station at Douglas Glen.
The MAX Purple line will service key locations such as Inglewood, Forest Lawn and Downtown.
A community grand opening will be held on Saturday, November 17th from 12-2 on International Avenue.