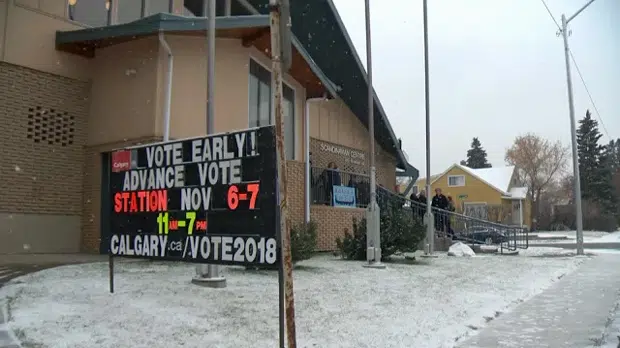 Calgarians braved the snow yesterday in order to get their say on whether or not they want the city to host the 2026 Olympic games.
Tuesday was the first day advance polls for the November 13th plebiscite were open and some voters reported an hour wait.
The City of Calgary confirmed 21,185 votes were cast with an additional 7,738 mail-in ballots.
There are 14 advance polling stations around the city with an additional two at post secondary institutions.
Advance polls close Wednesday at 7. Voters do not need to register but they will need valid identification.