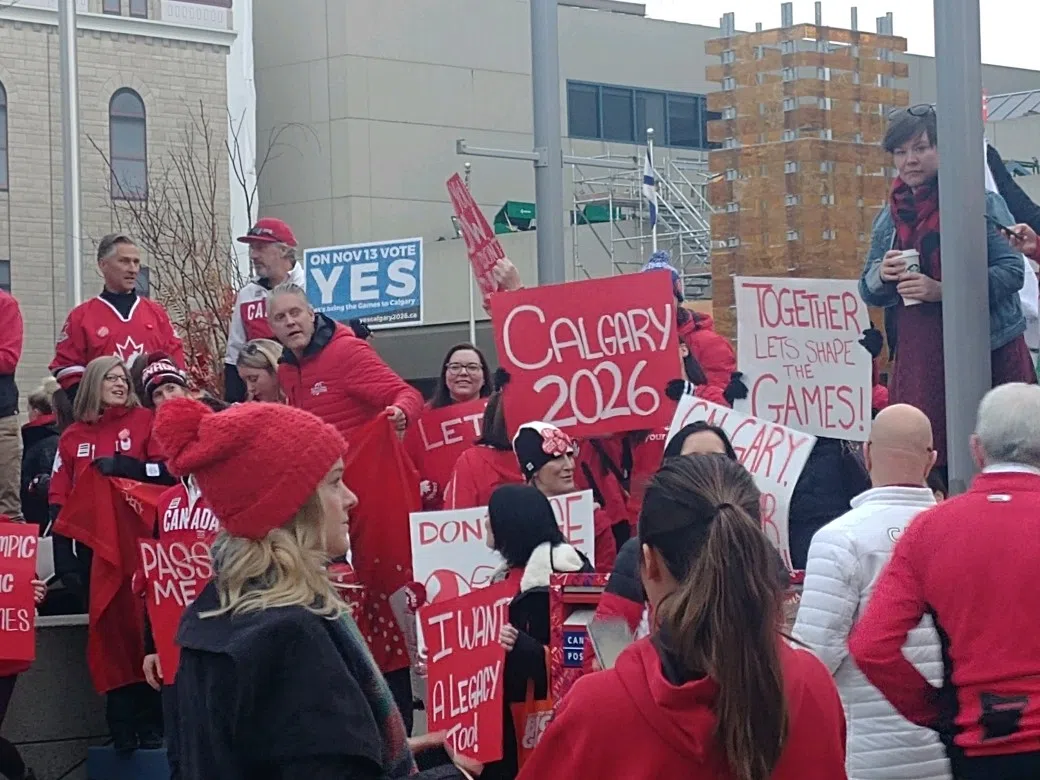 Hundreds of Calgarians gathered outside of city hall this morning, rallying in support of the 2026 Winter Olympic Games.
For nearly a year now Calgary City Council has been weighing out the pro's and con's that would come with making a bid for the 2026  games, and it looks like the rollercoaster ride might come to an end sooner than expected.
Yesterday Councillor Jeromy Farkas brought forward a motion to end the Olympic bidding process altogether.
City Council is meeting today to decide if they will move forward with the process or not.
Local business moguls, Canadian sporting companies and Olympic icon Hayley Wickenheiser were among the hundreds of people dressed in red who gathered together for this morning's rally, all offering their opinions on the upcoming plebiscite.
-Storrm Lennie