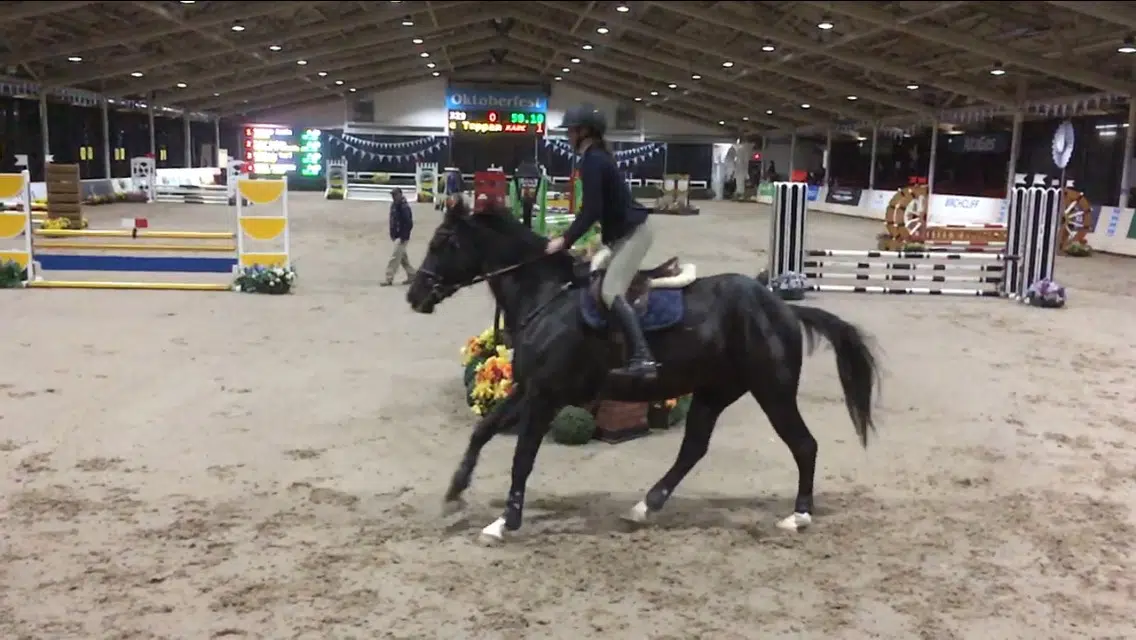 Oktoberfest II, Spruce Meadows' last tournament of year is underway until Sunday, October 21.
"Everyone competes together."
The show-jumping tournament offers events ranging in jumps from 0.80 meters to 1.30 meters. The variety of jumps draws in a variety of competitors, including some with very little experience. Oktoberfest II is smaller than other events at Spruce Meadows, but still draws in local crowds.
Spruce Meadows Media Coordinator Ashley Wee says show-jumping has increased in popularity over the past few years. Some participants don't own horses and instead compete with horses from local stables to cut costs. "Show jumping's a really unique sport", Wee says, "in the same competition not only do you get men and women competing against each other, you'll get juniors, so anyone under the age of 18, or professionals, or amateurs above that age group. Everyone competes together."
Oktoberfest II goes until Sunday, with the most competitive events taking place Sunday afternoon. The tournament is free for spectators.
-Mandy Vocke