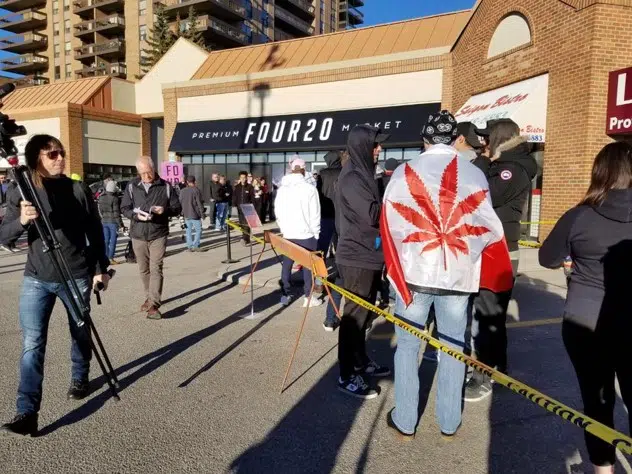 Canada is officially the second country in the world to legalize recreational marijuana today, October 17 of 2018.  Calgary is buzzing with excitement and the stigma towards marijuana will now slowly diminish as the benefits of the plant are brought to the light.
Only two pot shops were approved by the city and were given the go-ahead to open up on this inaugural day while 70 more shops patiently wait for an approval.
One of our reporters, Danny Seymour, was at the Premium 420 market this morning amid hundreds of Calgarian's waiting in line for owner Jeff Mooij to open the very first pot shop in Calgary. Mooij expressed his feelings yelling out "Prohibition is over!"
Mooij said he spent over $450,000 worth of marijuana and oils and asked the police for some assistance to making sure everything ran smoothly. Four security guards were on deck and helped with the hundreds of people waiting to get there hands on the freshly legalized marijuana.
-Itiel Monroy-