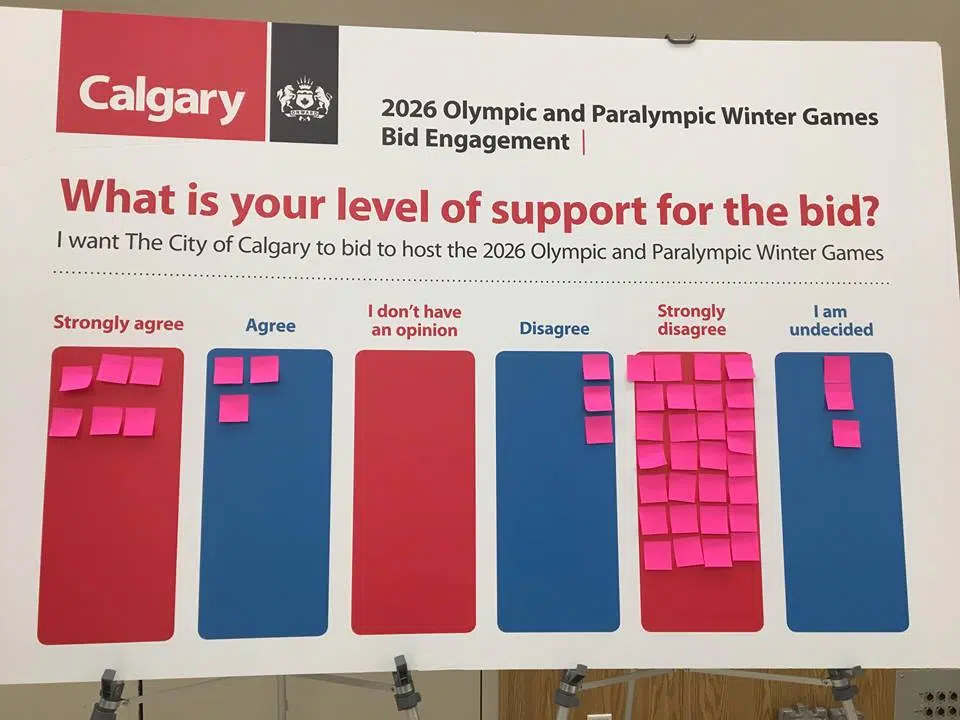 The city hosted a community engagement session tonight to give Calgarians an opportunity to ask city representatives questions about the potential impacts of hosting the Olympics in 2026.
"I don't see how I can vote yes" – Ken Thompson
Many in attendance are against moving forward with the bid because they don't feel city council has given them enough information to make an informed decision. Oil and gas worker, Ken Thompson, says "unless we get an avalanche of data between now and November 13 [he] doesn't see how [he] can vote yes, because [he] wants to see the numbers."
Councillor Sean Chu says there is nothing the city, provincial or federal government can do to make him say yes. He says "everyone is talking about 'how can we make more money, how can we increase tax?' I say how can we tighten our belt and stop the wastefulness?" Chu also said the mayor gave a preview a few days ago of what the budget is going to be like, stating "the situation is pretty grim."
Calgarians will be able to cast their vote on November 13.
-Louise van Dam