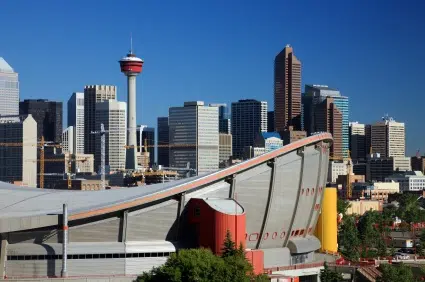 Canadian tax payers federation says the Calgary 2026 Olympic and Paralympic bid committee is basically asking Calgarians to write a blank cheque if they vote yes on November 13th.
Alberta director for CTF Frank Terrazzano says that the committee hasn't provided citizens enough details on the risks and costs that will come with the Olympics. Terrazzano went on to say even if Calgarians are provided with the numbers in time for the vote, the Alberta government still has no money, and has a debt that just keeps growing.
Terrazzano added that when it comes time to bite the bullet and pay for everything, it will be future generations that will be stuck with the bill.