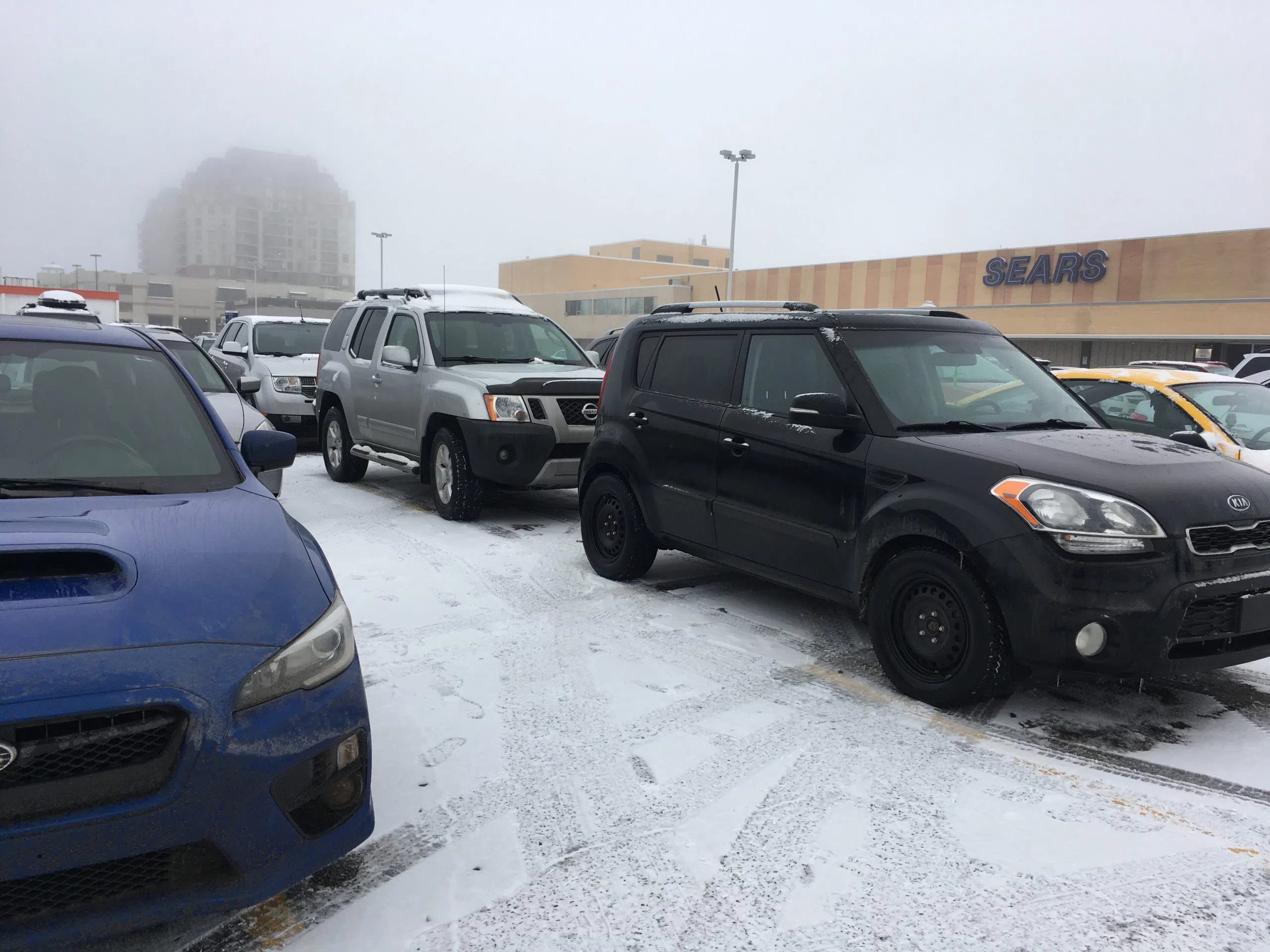 Winter is here and so that means it is build your own parking spot season. The snow covers the lines on the ground which leads to drivers parking wherever they see fit, which results in people getting boxed in. SAIT students and North Hill Shopping customers know the drama behind this all too well, and people are getting frustrated.
To make matters worse, people who are the victims of other inconsiderate drivers are basically helpless until someone moves their car. The Calgary Police are unable to send a tow truck because the lot is privately owned by Indigo parking services.
The lot is regularly plowed but the increased snowfall early into fall has been constantly causing issues.