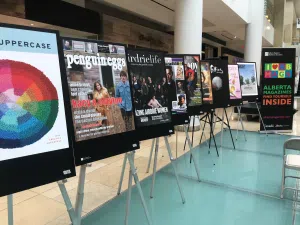 The Alberta government has decided to invest in the province's magazine publishing sector in hopes to help create jobs and preserve Alberta's culture.
This move will increase the sector's funding to more than 650,000 annually and will help grow Alberta's magazine publishing industry. Joyce Byrne, the president of Alberta Magazine Publishers Association says that magazines are not only a trusted source of information, but also help prompt important conversations.
In 2016 the book-publishing industry accounted for more than 1150 jobs and contributed more than $105 million dollars to the provincial GDP.
-Brooke Bottcher