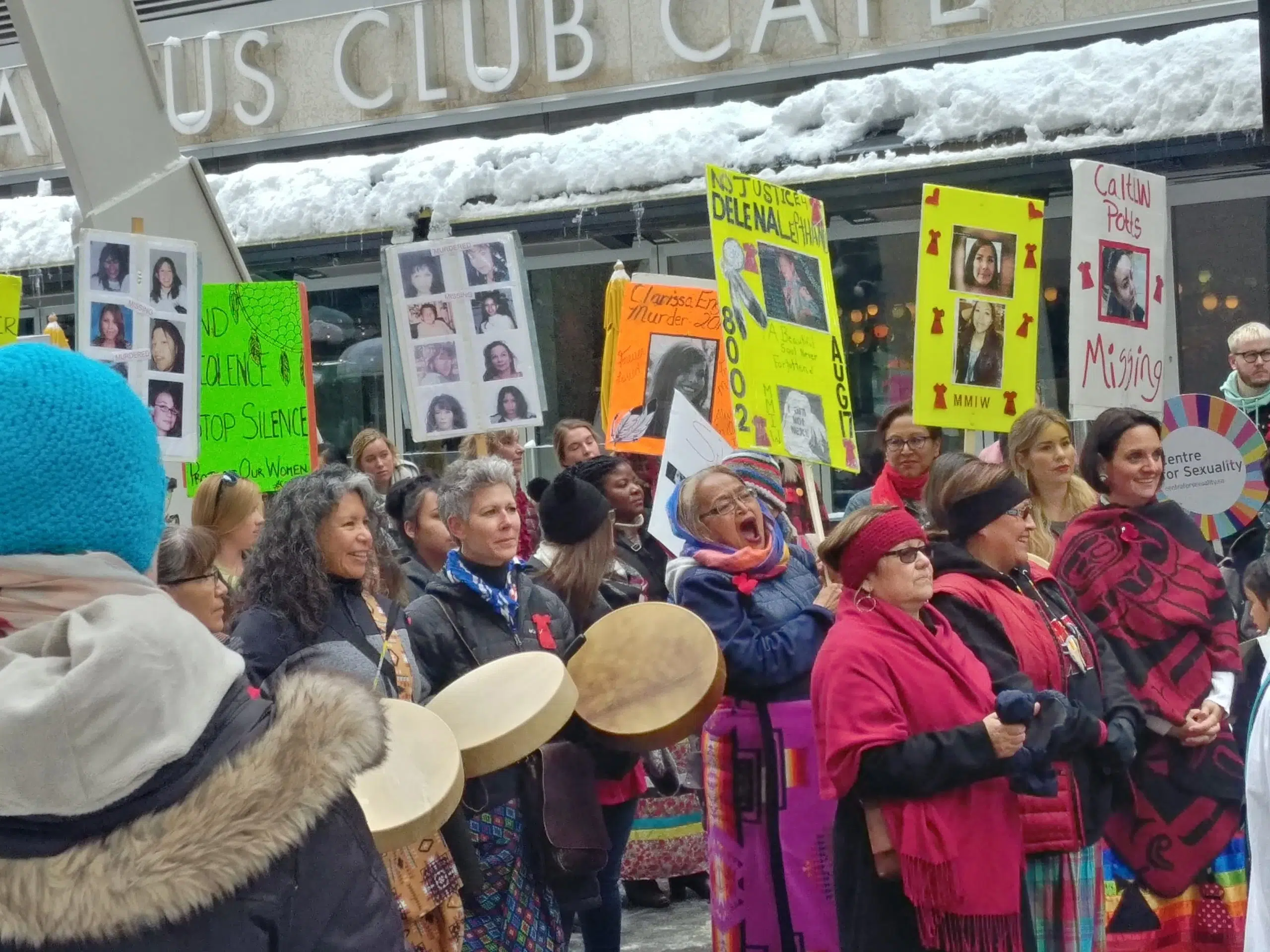 It was quite a crowd on Stephen Avenue for the 14 annual Sisters in Spirit vigil and march on Thursday morning.
The event is there to raise awareness about the countless unsolved murders and disappearances of First Nations women in Canada. After a traditional drum pattern, everyone involved marched from the entrance of the Cactus Club over to Olympic Plaza, where Naheed Nenshi and others gave speeches about the cause.
Chantal Chagnon, a member of the Cree Nation expressed her happiness with the march since it's creation, but says that the government and police can do more to help stop the crimes from being unsolved, describing their involvement as "lip service" but not actual results.