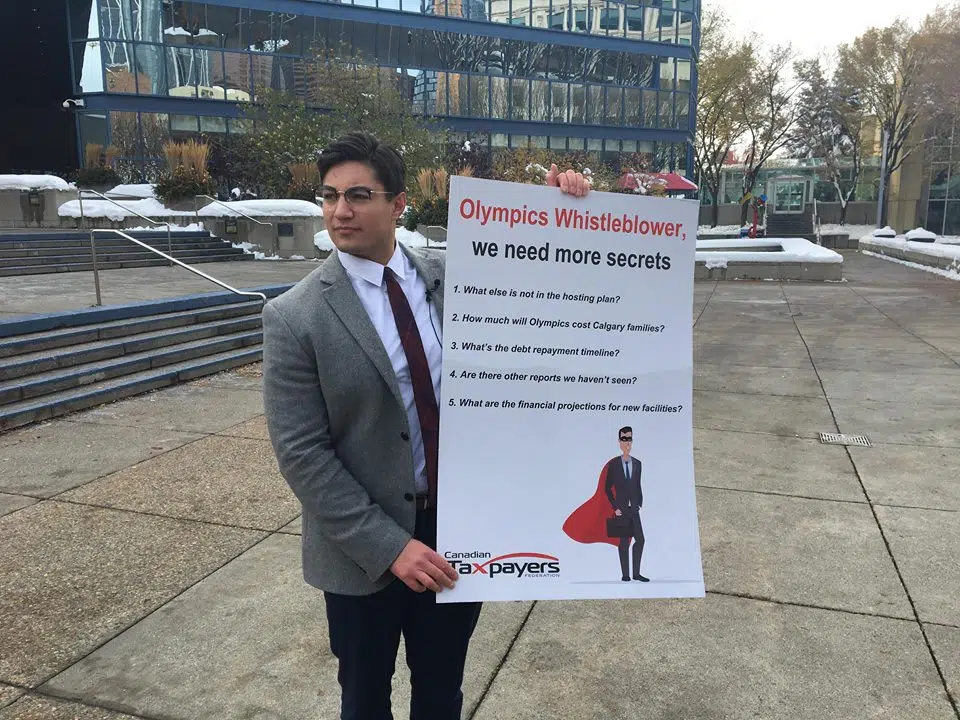 The Alberta Director for the Canadian Taxpayers Federation applauded a whistle blower in front of city hall today for leaking a financial report on the potential costs of hosting the Olympic games. Franco Terrazzano says city council hasn't been transparent enough throughout the whole process. Even with the newly leaked information, 40% of the associated costs are still unknown.
The 2026 Olympic games have been projected to cost $5 billion but as Terrazzano points out history has shown those costs will only go up. Since 1960, 19 Olympic games have gone over budget at an average of 156%. He says city council wants to spend billions of dollars we don't have which will only result in tax hikes and service cuts.
Another red flag he identified was the date for citizens to cast their final vote on whether Calgary should place a bid to host the games.  The following day is when the municipal budget will be released revealing future tax hikes and service cuts. He says this isn't fair for Calgarians as they won't be able to make an informed decision without a complete understanding of the impact the games will have on the city.
Calgarians will be able to cast their vote on November 13.
– Louise van Dam