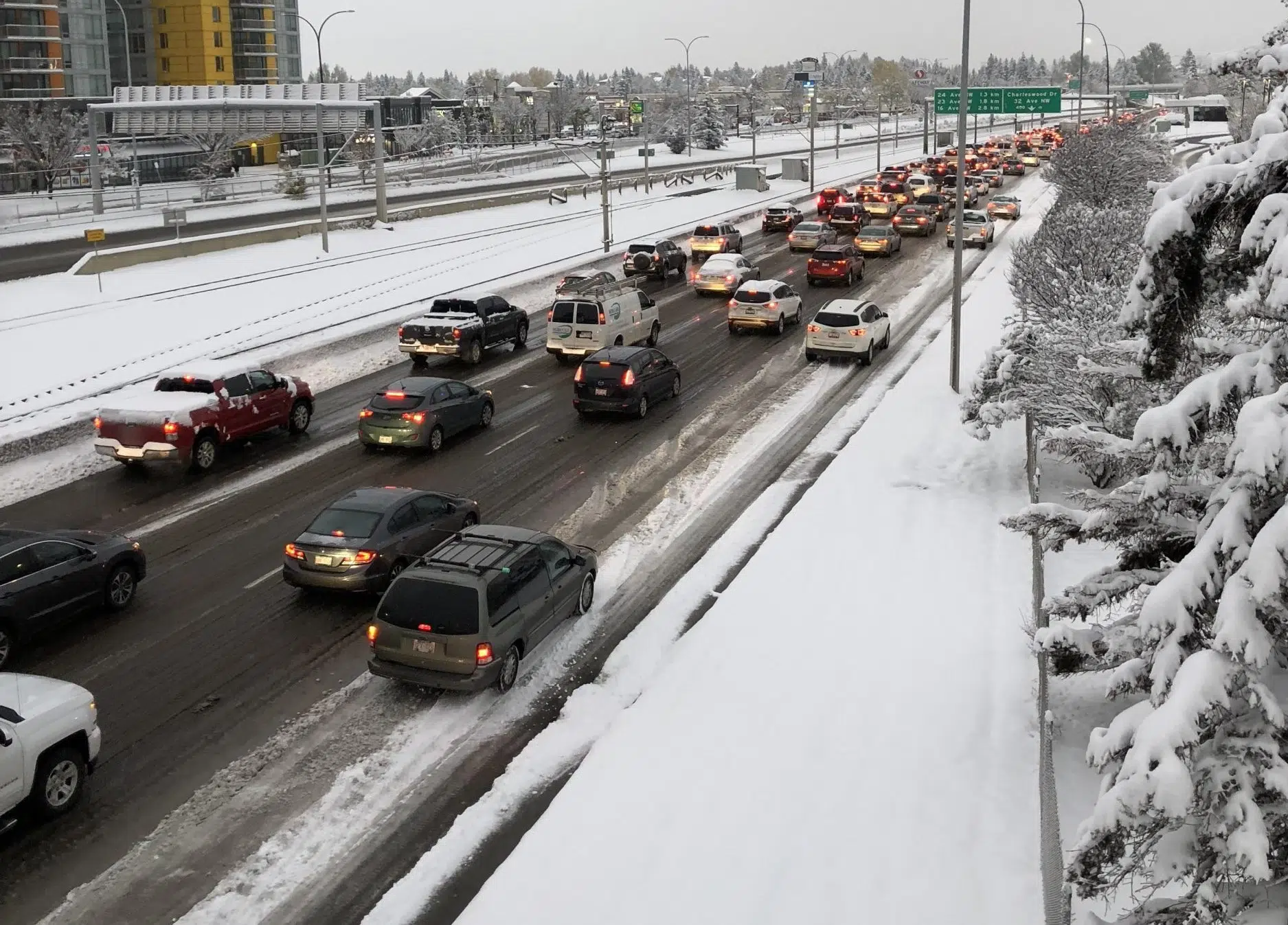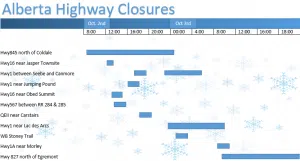 Multiple highways across the province are facing closures due to accidents and poor driving conditions.
Highway 1A from highway 1X to highway 133S, near Morley, is closed due to a multi-vehicle crash. The route was previously closed because of multiple spun-out vehicles which were blocking lanes. It was only reopened for a couple of hours Wednesday morning.
The 60-kilometre stretch of the QEII highway has reopened after a serious crash prompted it to close Tuesday night. RCMP says a fatal collision occurred between Township Road 292 and Highway 581. Vehicles trying to travel the route to Edmonton were detoured to Highway 2A.
Highway 1 near Canmore was also closed for awhile. People stuck in traffic were posting pictures to twitter and saying they had been stranded for 15-hours.
Almost 5 hours at a standstill on highway 1 east bound between Canmore/Dead Man's Flats and Calgary by Lac Des Arcs. Traffic is still not moving. @CBCCalgary @GlobalCalgary @511Alberta @AMARoadReports pic.twitter.com/oF9Ib7BN5Z

— Erin Labrie (@ERumohr) October 2, 2018
Drove from Jasper to Canmore today, normally a 3.5hr drive but thanks to the heavy snow, blizzard-like conditions & numerous cars, trucks & campervans in serious trouble, it took us almost 9 hours! pic.twitter.com/M0UW8Ka8vS

— Gerard Campbell (@GamejunkieNZ) October 3, 2018
-Mason DePatie