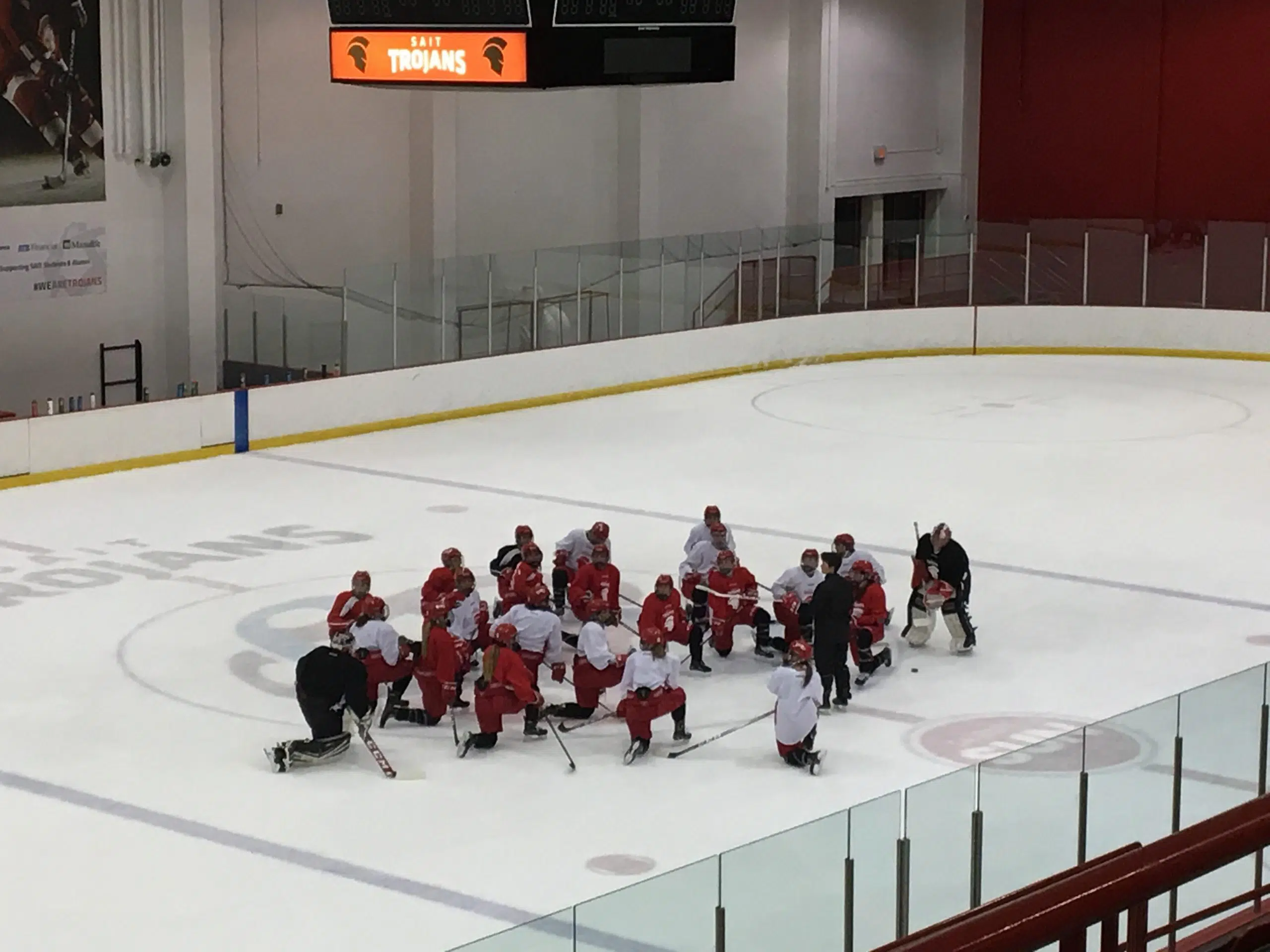 Its Kelsey Leifson's first full season as the head coach of the Trojans women's hockey team, and she has lots of faith in her team.
After a disappointing season which they finished 4-19-1, good for a last place finish, Leifson says she is confident that her team can beat Grant McEwan on the weekend.
Leifson noted that she will have to play the bad guy to some players and the good guy to some others to get her expectations across, but that her system will lead to the team being better.