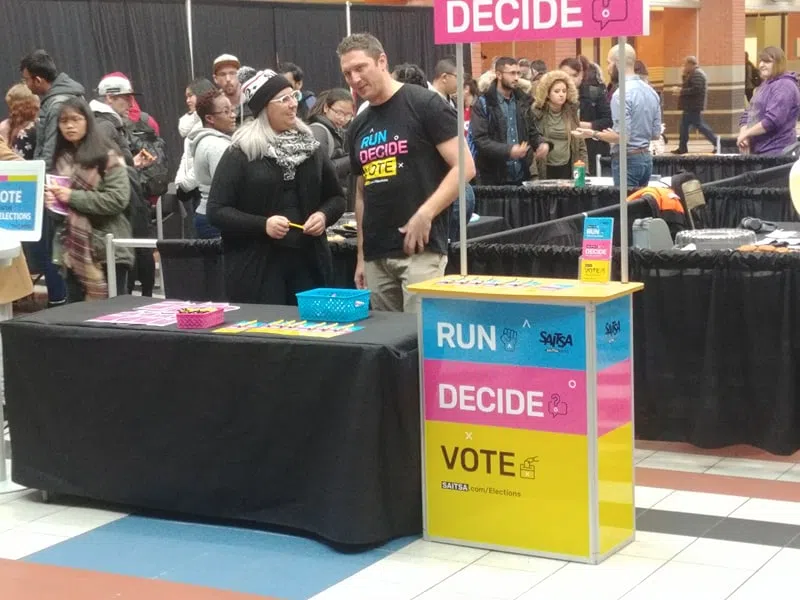 SAIT is in the middle of a very competitive election for a spot on the board of directors.
With 18 students competing for twelve spots on the board, lots of election signs are taped to walls all over SAIT campus, some looking to influence with a professional approach, and others trying to hit a comedic note with voters.
Last year there were fifteen spots available last year for spots, so the election is more competitive this year.
Voting starts October 3rd at 8am and goes until the same time on October 4th.