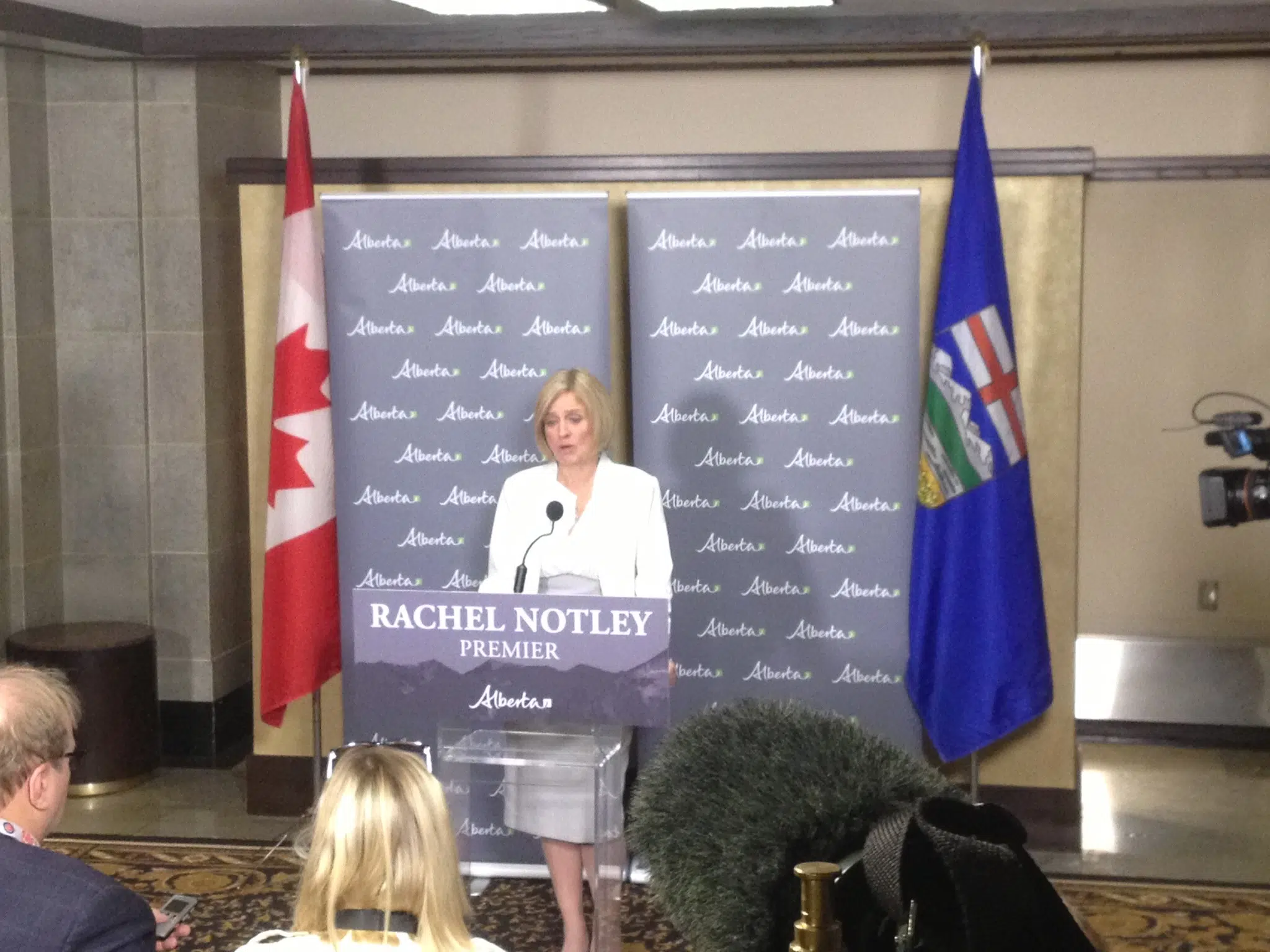 Alberta's NDP and UCP leaders don't agree on much, but they do agree that the trans-mountain pipeline must be built.
Premier Rachel Notley spoke at the Alberta Urban Municipalities Association this morning where she expressed that she will not be stepping on the breaks anytime soon until the pipeline gets built.
Notley was questioned about UCP leader Jason Kenny claim that Notley took too long to challenge the federal government on the issue. She responded by saying Kenny tends to forget that he isn't in fact apart of the executive council and that shes used all the resources available to her to push the pipeline forward.
"Mr Kenny has a tendency to sort of act as though he is himself a member of the executive council but our job  as the government of alberta is t use all the resources at our disposal to make the sound arguments that are nessesary to move and stand up for albertans."
Notley has taken multiple opportunities this week to defend her government's actions in dealing with the pipeline, and she agrees that getting the pipeline built is crucial to Alberta's economy.