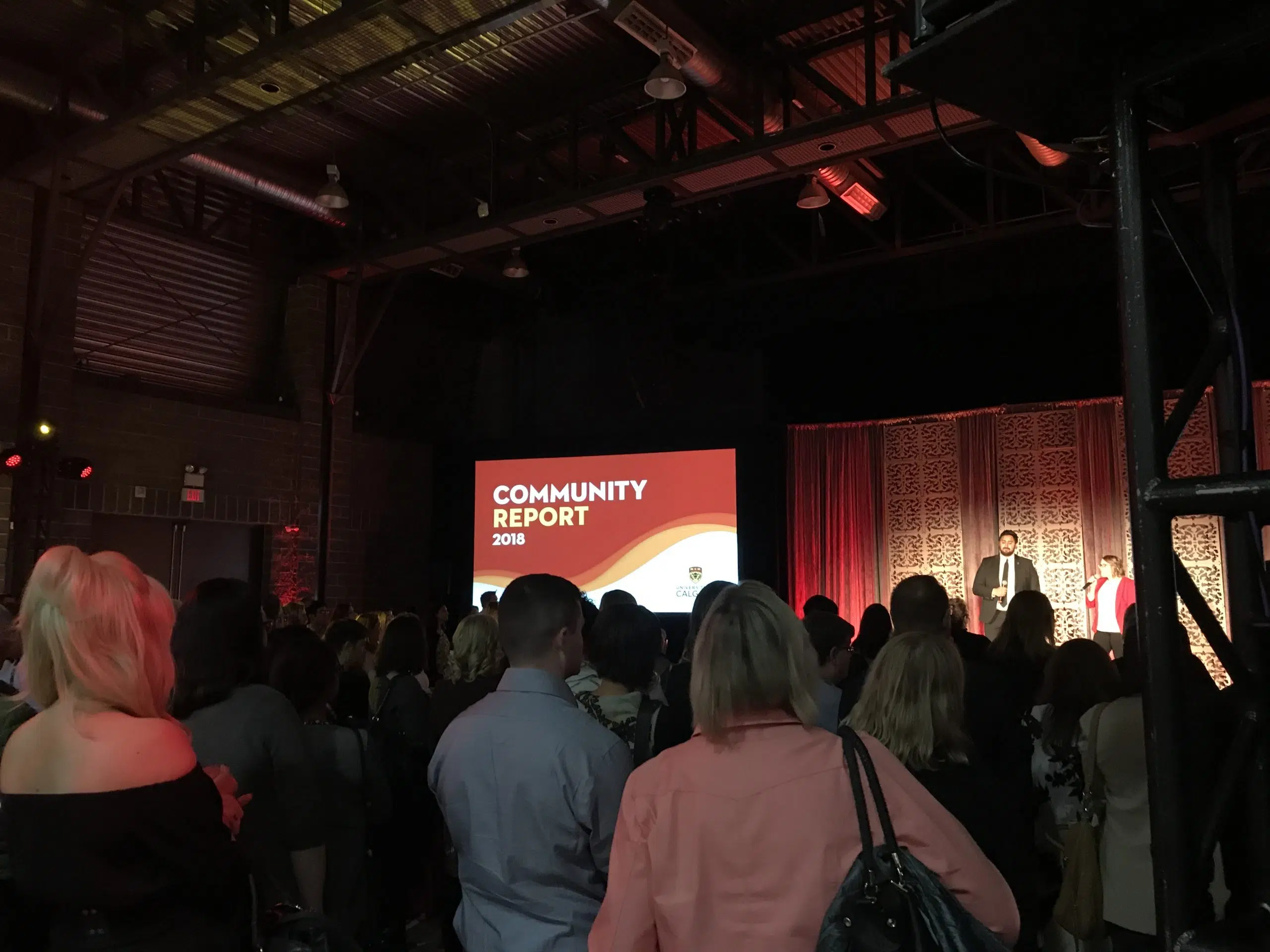 The University of Calgary President Elizabeth Cannon spoke at the school's annual community report Wednesday morning, highlighting the school's past and present success, focusing on her own eight and a half year tenure.
Cannon, back in January of this year, announced her impending resignation, planned for December 31st.
During the report, Canon highlighted a number of changes since she took over, emphasizing the establishment and growth of the 'Eyes High' school motto.
Cannon's departure in December will come in the midst of the MacKimmie Library renovation and the ongoing Energize donor campaign.
– Max Sturley