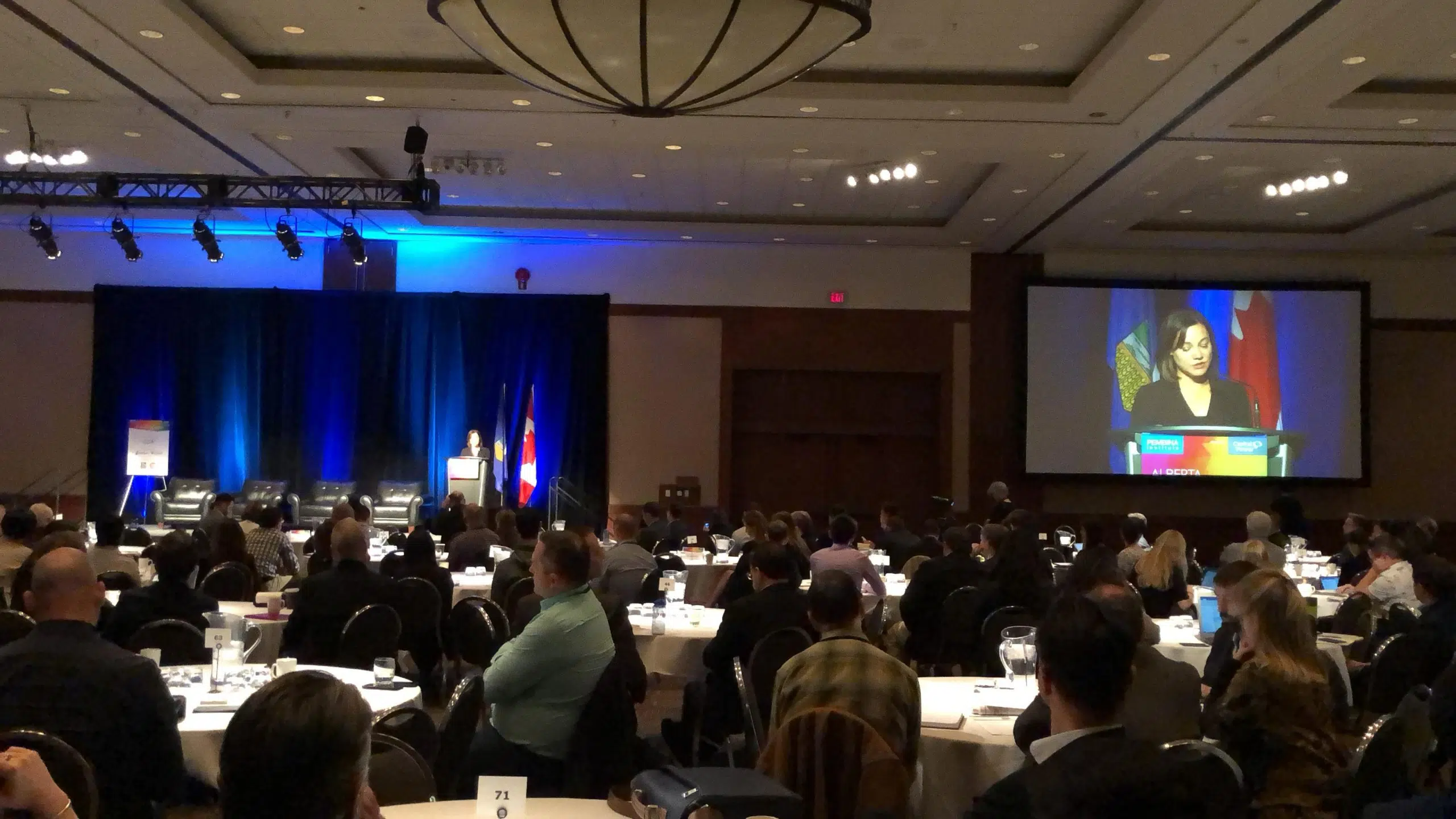 Over 500 people gathered at the BMO Center today to attend the Alberta Climate Summit.
Environment Minister, Shannon Phillips spoke at the event and unveiled a new plan that aims to protect scientists involved in shaping public decisions from conservative politicians who don't believe in the science of climate change. This will allow professionals to freely share their work with the public and prevent any outside influence.
"The office of the chief scientist will lead the implementation independent of any political involvement or oversight, we will set the precedent that the information gathered by government meets the highest and most rigorous scientific and ethical standards."
Earlier in her speech, Phillips defended the NDP's climate leadership plan and claimed the United Conservative party would cut the program if elected. She says we can't let this happen and that the new code of conduct will send a message that Alberta's energy sector is developed in a way that respects climate change.