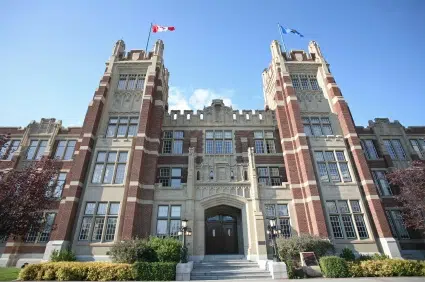 With two weeks of school remaining and exams right around the corner for SAIT students, what happens when you are having trouble finding summer or full-time employment?
Jobs Canada hosted an event in downtown Calgary that gave Calgarians an opportunity to meet face-to-face with potential employers.
These events are valuable for employers and future employees looking to put their best foot forward.
"It's a great opportunity, a great employment opportunity to come out here, to check what's up, what's happening, what's new on the market," said Operations Director at Jobs Canada Annie Peltea.  "Who's hiring for what? What are the requirements? What do you need? How to set up to adjust your resume according to the market?"
The chance to meet employers in person to develop a connection is very valuable to someone who is living in calgary from another country who might be missing experience in certain areas.
"I think it's more important to come here, you see like personal, face-to-face with all these people and you can tell like better than sending an email or texting or whatever," said SAIT student Carlos Sandoval.  "So right now I think for international students it's really difficult for the fees that we pay.  So that's why we are looking for more jobs."
Job hunting can be difficult at times but there were also booths set up for people who need help in developing skills that will make them employable.
The McBride Career Group had a booth at the fair to provide information and services for individuals who are having a tough time finding work.
"The first thing I say to people is don't give up, right! The first thing people have when they're looking for work is depression sets in very quickly, so don't give up, stay active, keep working it,"  said McBride Career Group employee James Bancroft.  "It's a numbers game, it's a lot like sales in that you do have to make effort and continue to work through the 99 no's to find the one yes."
SAIT also has lots of options for students looking for work right here on campus.  At SAIT residence, with trojans athletics, and other numerous locations around campus.