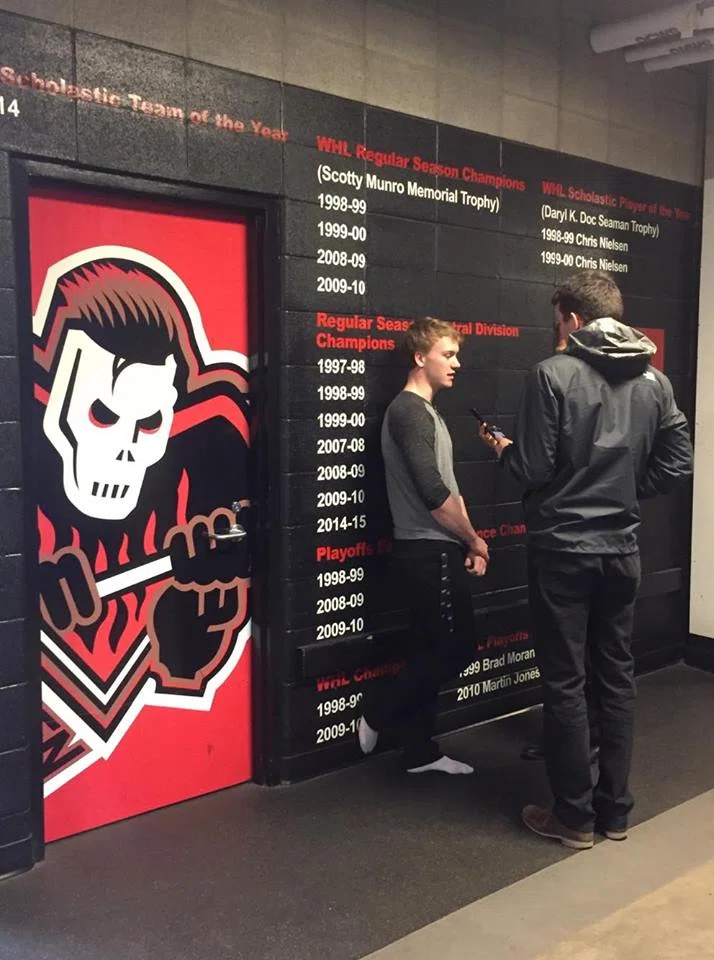 The Calgary Hitmen last hoisted the WHL Championship in the 2009-2010 while being backstopped by current San-Jose Sharks goaltender Martin Jones.
Unfortunately for the first time in 7 years, there will be no Hitmen playoff hockey in Calgary.  This week marked locker clean out for the Hitmen and it happened much too early for this year's Hitmen squad after they finished 3rd last in the league.
The team had high hopes heading into the season after getting a fresh new look.  They added the likes of Dallas Ferguson to be the Head Coach, Jeff Chynoweth as the new General Manager , and 20 year old goaltender Nick Schneider to be the back stop between the pipes.
After a lack luster start from the team, Chynoweth decided to pull the trigger on a couple massive deals to prepare a better future for the Hitmen Organization.
Traded away in 2017/2018:
Matteo Gennaro
Beck Malenstyn
5th round pick '18
Andrei Grishakov
Jake Bean
Nick Sanders
Andrew Fyten
Jameson Murray
Hitmen acquired in 2017/2018:
Conner Chaulk
Riley Stotts
Dominic Schmiemann
Josh Prokop
Ethan Hein
2nd round pick '18 (Swift Current)
3rd round pick '19 (Victoria)
Carson Focht
Dakota Krebs
2nd round pick '18 (Tri-City)
1st round pick '19 (Tri-City)
2nd round pick '20 (Tri-City)
6th round pick '19 (Prince Albert)
Ethan Martini
Conditional 3rd round pick '19 (Swift Current)
6th round pick in either '19 or '20 (Everett)
The team bids farewell to their three graduating players:
Goaltender Nick Schneider
Forward Jakob Stukel
Forward Conner Chaulk
Worth noting: Calgary will pick 4th in the upcoming 2018 WHL Bantam Draft.