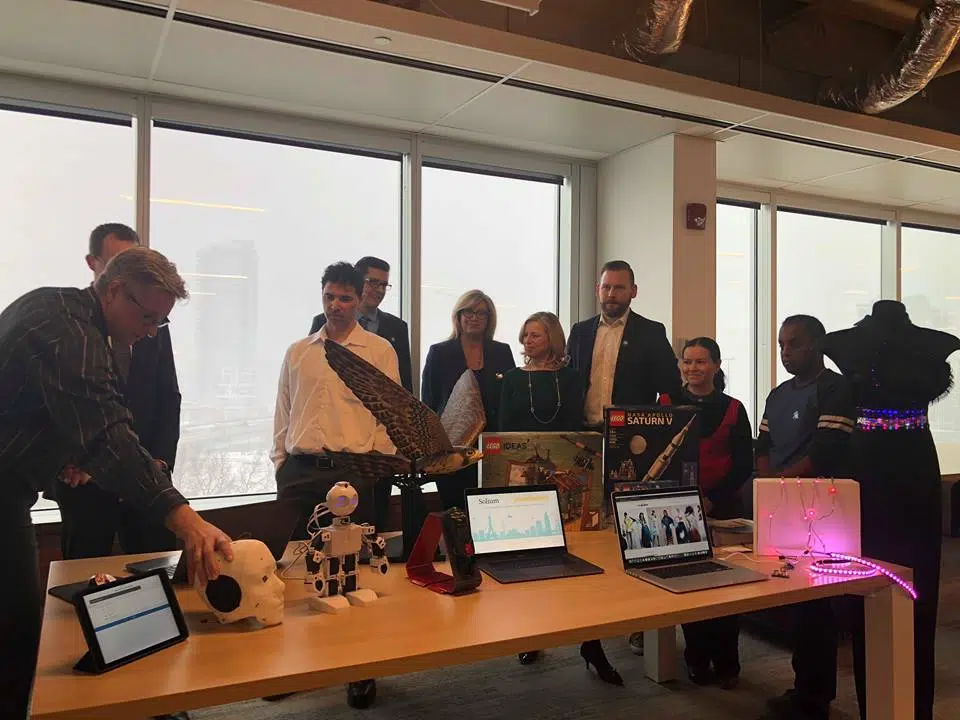 The Government of Alberta is helping students prepare for jobs in the province;s growing technology sector, with support from industry and academic leaders.
Alberta will have a labour shortage of computer and information systems professionals by 2025 according to the Ministry of Economic Development and Trade.
The proposed bill aims to address the shortage and encourage growth in the high tech sector of Alberta.
According to Mary Moran, President and CEO of Calgary Economic Development, Calgary is a weaker spot than the rest of the country. Alberta has the highest concentration of engineers but only 25% are software engineers. "Almost every engineer is only 2 semesters away from being a software engineer."
If this bill is passed, the Growth and Diversification Act would create 3,000 new spaces for technology programs in Alberta's colleges, universities, polytechnics.
Today, SAIT already prepares students for industry and this investment offers more opportunities and access for students.
This funding announcement enables SAIT to expand delivery in new areas such as digital platforms and business analytics.
"We would create a talent advisor council if this bill is passed and we'll get the input from post secondary leaders from industry leaders to tell us where the future of the tech training is going so we can allocate our resources." says Marlin Schmidt, Minister of Advanced Education.
Currently, there are about 1000 more tech job vacancies than graduates ready to fill them.
Not only would this bill help Alberta's struggling economy, but it would also diversify it.