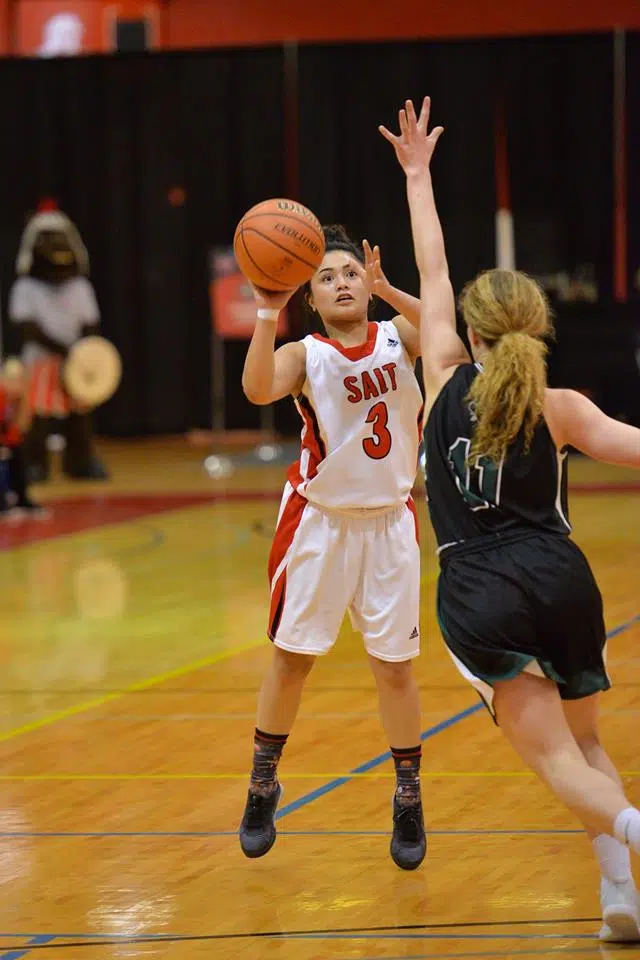 Fifth-year student Alicia Tan capped off her college basketball career with a bronze medal at the ACAC Championships hosted here at SAIT.
Tan received first-team all-star honours for the first time this year.
She broke the school's single-season three-point record with 65 and accumulated more than 1000 points over her 5 years.
The story doesn't necessarily begin at SAIT though, Tan went to Mount Royal University after high-school and had an immediate impact in the CIS.
She was named Canada West Rookie of the Year and led her team in assists.
Tan learned a  lot about leadership in her time with MRU and when she came over to SAIT the next year she was a team leader on and off the court.
Tan says, "The Coach when I came here at SAIT they said I had to be more talkative, I had to help lead the girls more which meant I had to talk more."
The all-star point guard hasn't been alone in her career, for the past two seasons her younger sister Alexa has been playing with the Trojans.
Being 3 years apart in age the girls have never had the opportunity to play on the same team and it's something they have always wanted.
Alicia says, "Just to say you've played college basketball is one thing but to say you've played college basketball with your little sister. I think it means a lot more and just the fact that we've played together,  think it will mean a lot later."
Alexa has always watched her older sister and says this about her leadership qualities. "She didn't just score, she was one of our leading rebounders, she assisted us, she got steals and all that. Even though she scored a lot there was more than just her scoring."
Alicia added the memories she shared with her sister and the rest of her team on and off the court is what she will take away from this experience.