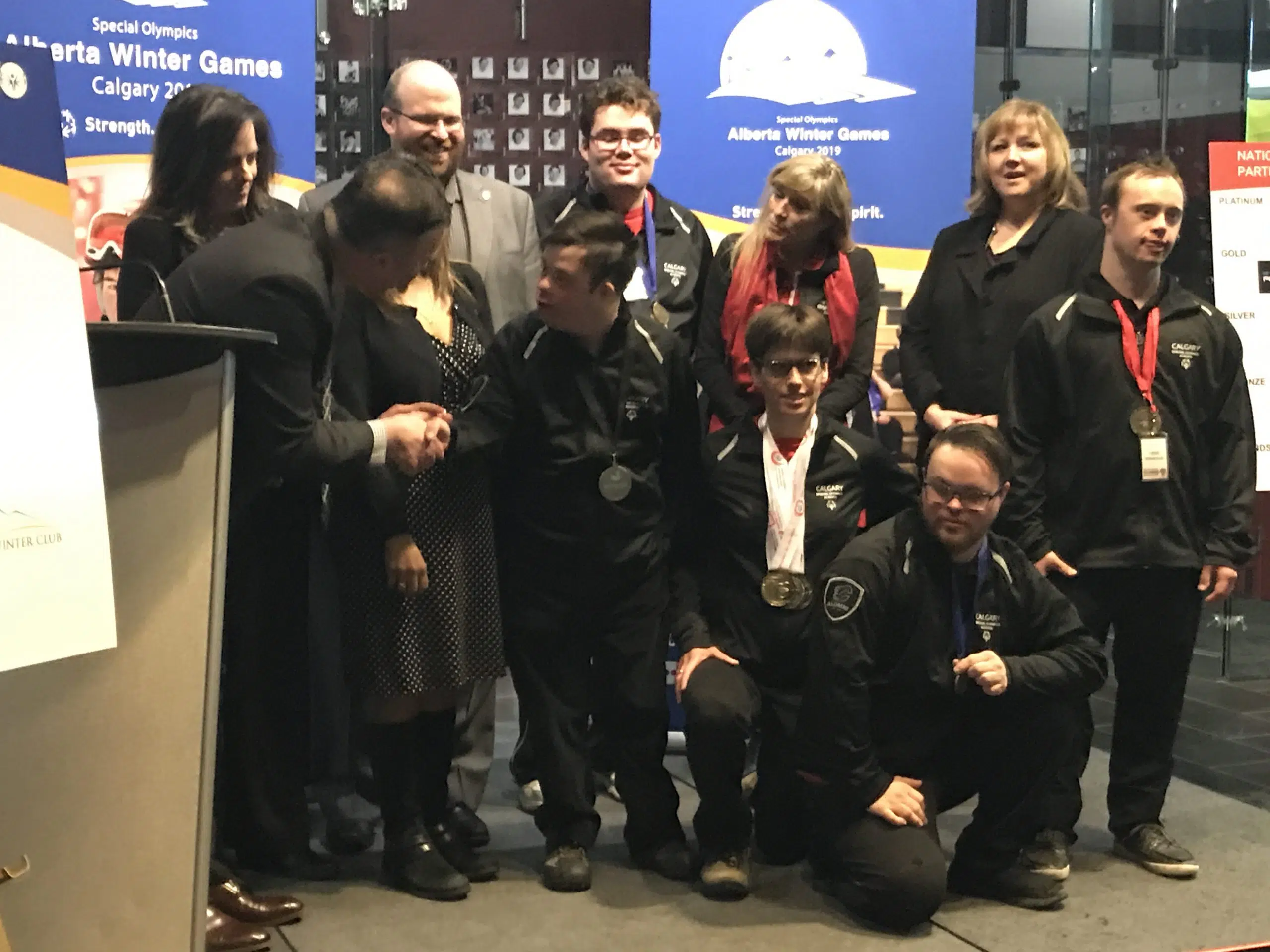 While many eyes are on the 2026 bid, another marquee event will be making its way to our city next year.
Olympian Catriona Le May Doan was on hand to welcome representatives from each of the eight sports that will be played next year in the Special Olympics. The announcement was made Tuesday morning at Canada's Sports Hall of Fame and many of Calgary's top athletes were in attendance. Gymnast Kyle Shewfelt, Stampeder's Head Coach Dave Dickenson and the CFL's Most Outstanding Defensive Player Alex Singleton all showed their support as the provinces top Special Olympians were welcomed on stage as ambassadors of the upcoming event.
Floor hockey athlete Darby Taylor has been involved in the Special Olympics for the last four years and know's that it's not just about winning. Darby finished fourth in Grand Prairie back in 2015 and while some of his teammates were upset, he was just happy to compete.
"I know you can't always get bronze or medals. I just compete to have fun."
  -Darby Taylor
Special Olympic's CEO Johnny Byrne thanked the Alberta government for their support, saying that Lieutenant Governor Lois Mitchell has been a long time supporter of the Games after getting to know many of the athletes.
This is the first time the Games have been in Calgary since 2007 and the fourth time since their inception in 1969.
More than 800 athletes will be competing, representing 23 communities from Alberta and the North West Territories. The Games will go from Feb. 8-10 2019.