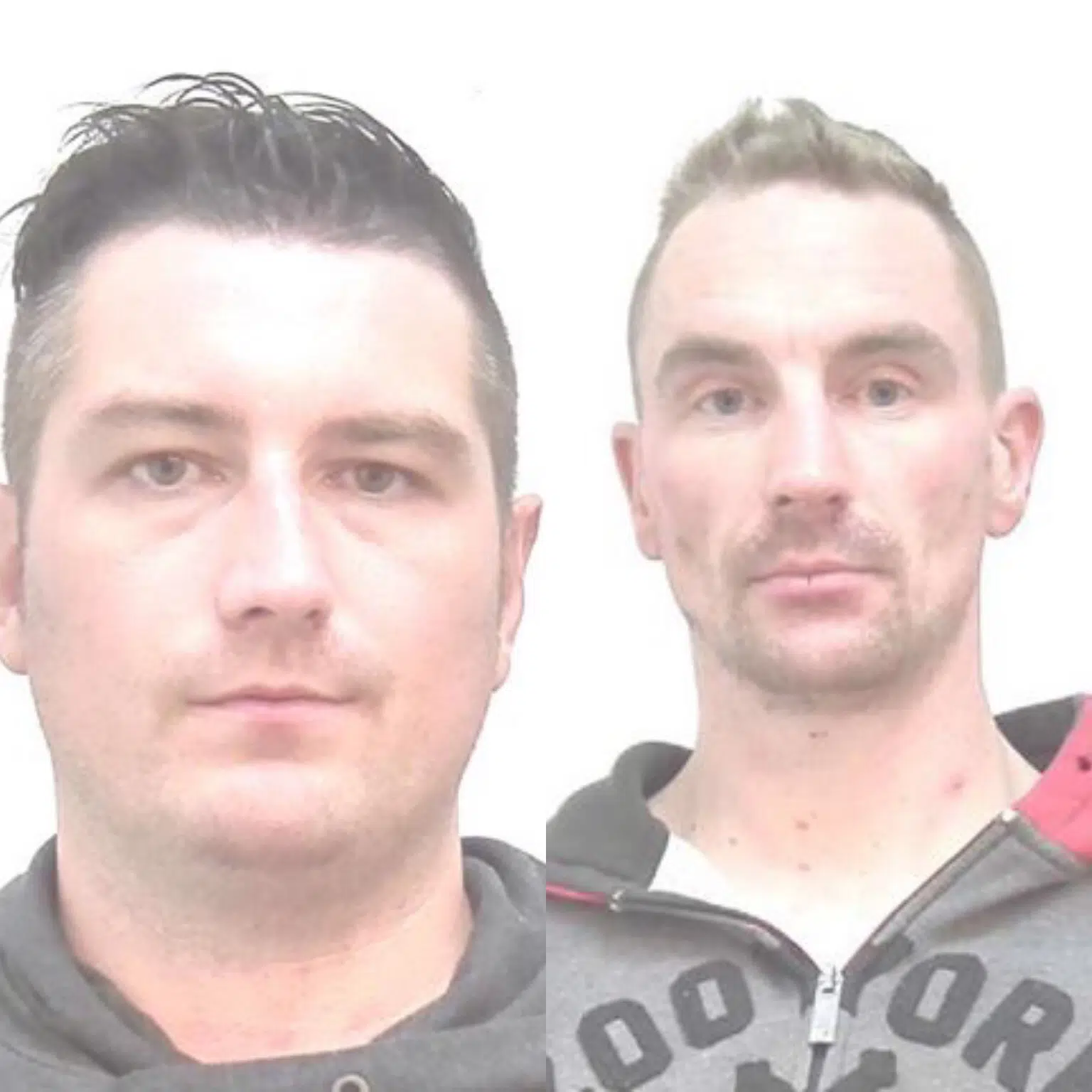 The Calgary Police Service i asking for public assistance to find two men wanted on different warrants.
33 year-old Cody James Barnes (On the left) is being sought for criminal harassment, assault and breach of an emergency protection order. Barnes is describes as 5″9, 180 pounds with brown hair and hazel eyes.
33-year-old Kyle David Stremick (On the Right) is wanted for failing to report to probation. He is described as 6″2, 176 pounds with blond hair and blue eyes.
Anyone with information on either man is asked to call police at 403-266-1234, or Crime Stoppers.