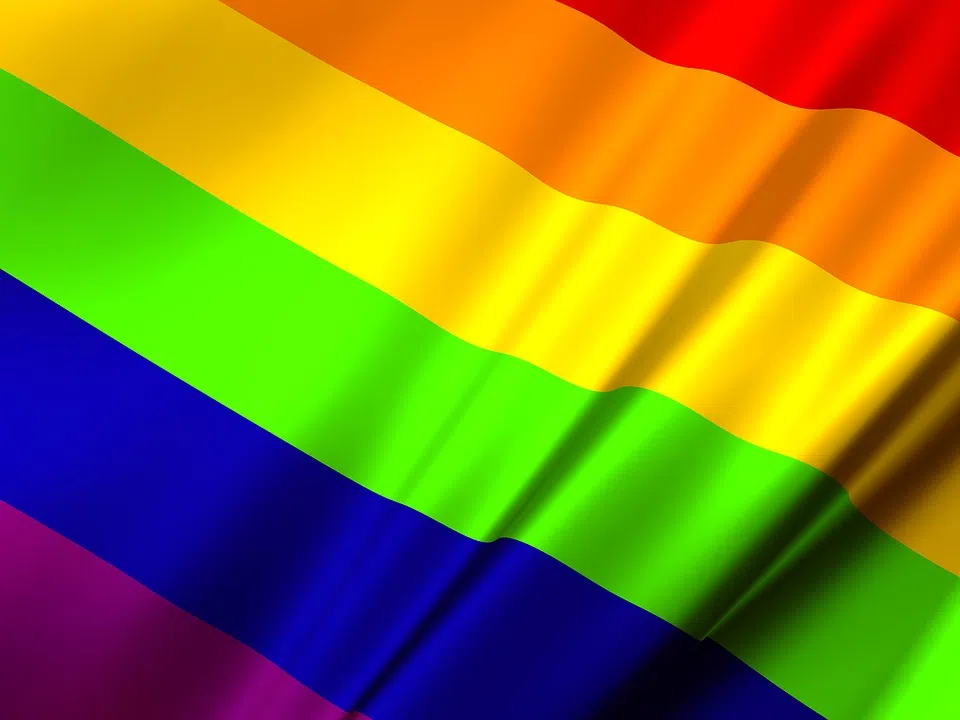 IT'S SPEED DATING WITH A TWIST.
SAIT HOSTED AN EVENT AT THE GATEWAY — FOR SAIT'S L-G-B-T-Q COMMUNITY. EVENT'S LIKE THESE ARE SOMETHING THAT ARE A BIT OUT OF THE NORM, BUT IN A POSITIVE LIGHT. IT WASN'T TOO LONG AGO THAT MOVEMENT'S SUCH AS THIS WERE SHUNNED AND NOT SEEN AS CULTURALLY ACCEPTED, BUT VOICE'S ARE LOUD AND FIND A WAY TO BE HEARD.
AT THE END OF THE DAY WE ALL GO TO SCHOOL OR WORK AND SAIT PRIDE CLUB REPRESENTATIVE JESSICA BEDDOW SAYS MOVEMENTS SUCH AS THESE ARE ONE WAY TO NETWORK YOURSELF AND MAYBE MAKE SOME FRIENDS ALONG THE WAY.
"YEAH AND THAT IT'S CALLED SPEED DATING EVERYONE THINK'S IT'S GOTTA BE ROMANTIC, AND WE TRIED TO PUT IT OUT THERE THAT YOU CAN COME MAKE NEW FRIENDS, MEET NEW PEOPLE AND USE IT AS A QUICK NEW WAY TO MEET PEOPLE AND INTEGRATE WITH DIFFERENT PEOPLE IN DIFFERENT PROGRAMS."
IT'S A TERM WE HEAR ON A REGULAR BASIS, "IT'S 2018" AND IT IS VERY FITTING BECAUSE OF THE WAY MOST PEOPLE ARE COGNISENT OF THE CHANGE GOING ON AROUND THEM. THE SAIT BASED CLUBS CONTINUED THEIR SHOWING OF PRIDE THIS WEEK BY ALSO RAISING THEIR PRIDE FLAG.
ALEX DIMOPOULOS, PRESIDENT OF SAIT STUDENT ASSOCIATION SAYS  "I THINK IT'S VERY PROGRESSIVE AND GOOD TIMING WITH UM VALENTINE'S DAY AND ALL THE DIFFERENT LOVE EVENTS HERE ON CAMPUS AND TO HAVE THIS KIND OF INCLUSIVENESS ON CAMPUS IS VERY IMPORTANT"
UNFORTUNATELY, THE NUMBERS AREN'T STIFLING AT THESE EVENTS BUT ORGANIZERS AND THOSE WHO IN ATTENDANCE KNOW THAT THE ONLY WAY TO RAISE AWARENESS AND GARNER MORE SUPPORTERS IS TO HOST THESE TYPES OF EVENT'S.