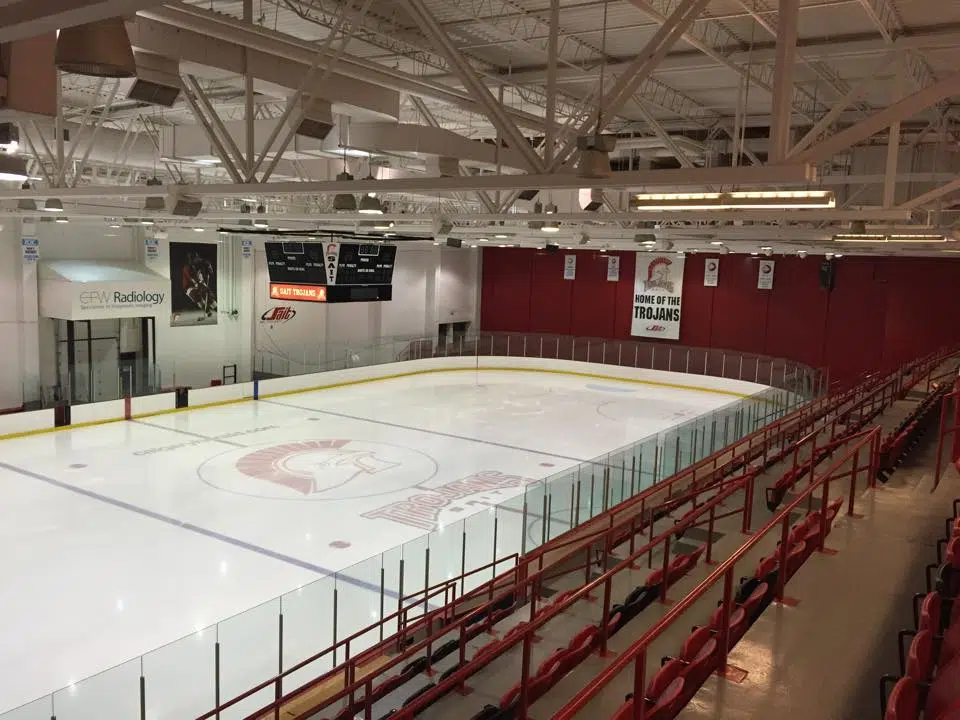 The SAIT Trojans men's hockey team are gearing up for a huge home and home this weekend against their provincial rival NAIT Ooks.
The Trojans have recently clinched a playoff spot and sit just one point out of second place in the acac standings, but are still chasing the first place Ooks.
The Trojans were relaxed and having a good time at practice ahead of their biggest matchup of the year.
They are coming off a weekend split with the red deer college kings in which both games went to overtime.
Goaltender Payton Lee faced more than 40 shots in the first match up but the Trojans limited the Kings to 37 on the Saturday game despite it going to double overtime.
Lee knows the team will need to continue its strong defensive play from Saturday to come away with a pair of wins against NAIT, "I just think that we did a good job of hemming them in a bit there during the game, obviously we locked her down a bit defensively and we took less penalties. Again if we stay out of the box and play 5 on 5 were going to have a good chance to win the game," said Lee.
The Red Deer College Kings sit second but NAIT is in first by a country mile and will be a much tougher test.
Coach Dan Olsen believes his team is ready to step up to the challenge of taking down its biggest rival. At practice Olsen said, "I thought we had a good weekend last weekend. Unfortunately Saturday we didn't get the result we were looking for, but it does add to it you know we need the points we want to stay up and we want to finish in second so games are always intense especially against our provincial rival so were looking forward to it."
The game tonight goes in Edmonton at NAIT….  However, you can catch the Trojans in action Saturday again here at the Campus Centre.