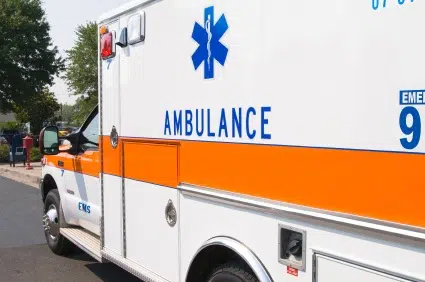 A big crash in Southeast Calgary has forced emergency crews to block off the westbound lanes between Chapparal Boulevard and Cranston Boulevard on Stoney Trail/Highway 22-X.
Up to 40 vehicles were involved in the crash and emergency crews have had a difficult time getting to all people stuck in their vehicles.
EMS has sent extra units in and has established a field command post at the scene with a number of ambulances, paramedics practitioners, and supervisors.
Paramedics have now cleared the scene and eight people were taken to the hospital in non-life threating condition.
They are advising all drivers to avoid the area for the time being.