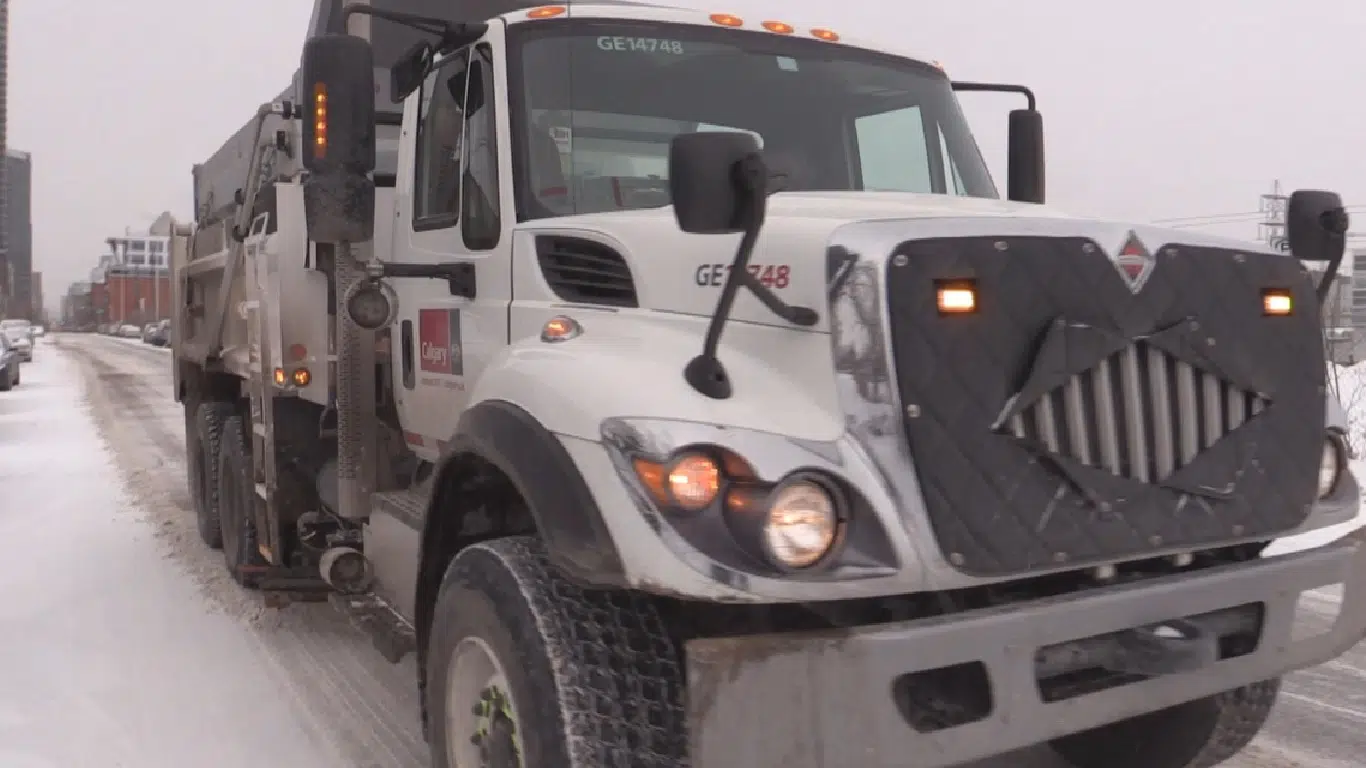 Last week's snow route parking ban was just a primer as Thursday and Friday's snow fall has forced the city to call another ban.
As of 10 a.m Saturday morning, all vehicles will need to be moved off of the snow routes or risk a $70 fine. Nearly 3000 tickets were handed out last week and the Calgary Parking Authority was out in full force trying to clear the streets for the plows.
Kevin Bulmer, Enforcement Coordinator for the CPA, says that although the city has added more signage including all city buses broadcasting the parking ban, the oness is on drivers.
"It's up to the Calgarians to monitor their situation and determine whether or not they're parked legally or not."
If you happen to be out of town when a ban is called, it does not excuse you. Bulmer suggests leaving a key with a trusted family member or friend so they can move your car if needed. Even if you've received a ticket, Calgary Parking will tag a vehicle up to three times during a ban.
While there were a number of vehicles that were not moved during the 72 hour ban, no cars were towed. CPA reserves tows for vehicles that pose a safety risk or that block lanes.
During the ban, all city owned lots and parkades are free from 9 p.m to 6 a.m for those who can't find alternative parking. The ban is expected to be lifted early next week and Calgarian's can visit calgary.ca/snow to see a map of all snow routes.