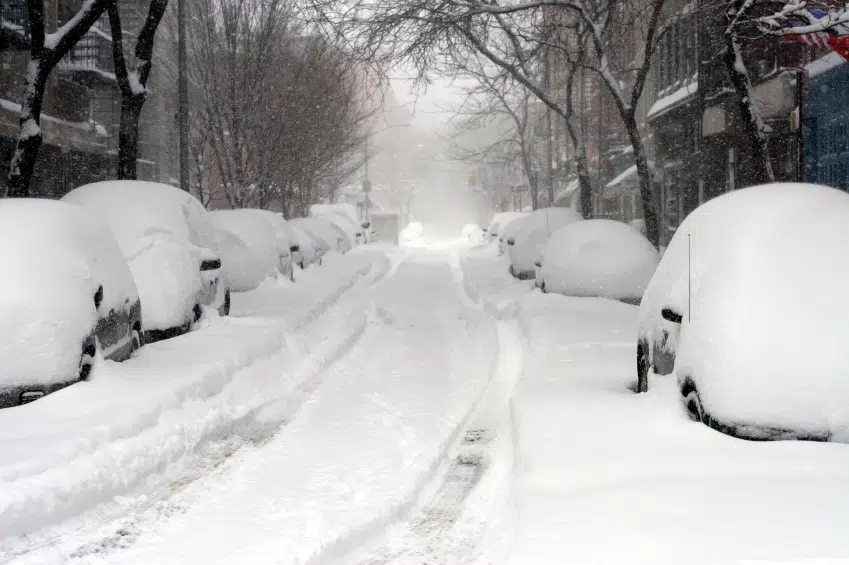 The big snowfall Calgary is receiving will lead to another snow route parking ban according to The City of Calgary.
The ban will go into effect Saturday, February 10 at 10 am and is expected to last for 72 hours which will allow crews clear Priority 2 routes.
The city is currently focused on clearing Priority 1 roads such as Sarcee Trail, Macleod Trail, Crowchild Trail, and Glenmore Trail that see more than 200,000 vehicles per day.
The Government of Alberta is in charge of clearing Deerfoot and Stoney Trail.
CPS reported 95 crashes in the 12-hour span between 4 pm Wednesday night and 4 am Thursday morning.
Most of the crashes took place before midnight injuring 5 people and 18 of the crashes were hit and runs which involved property damage.