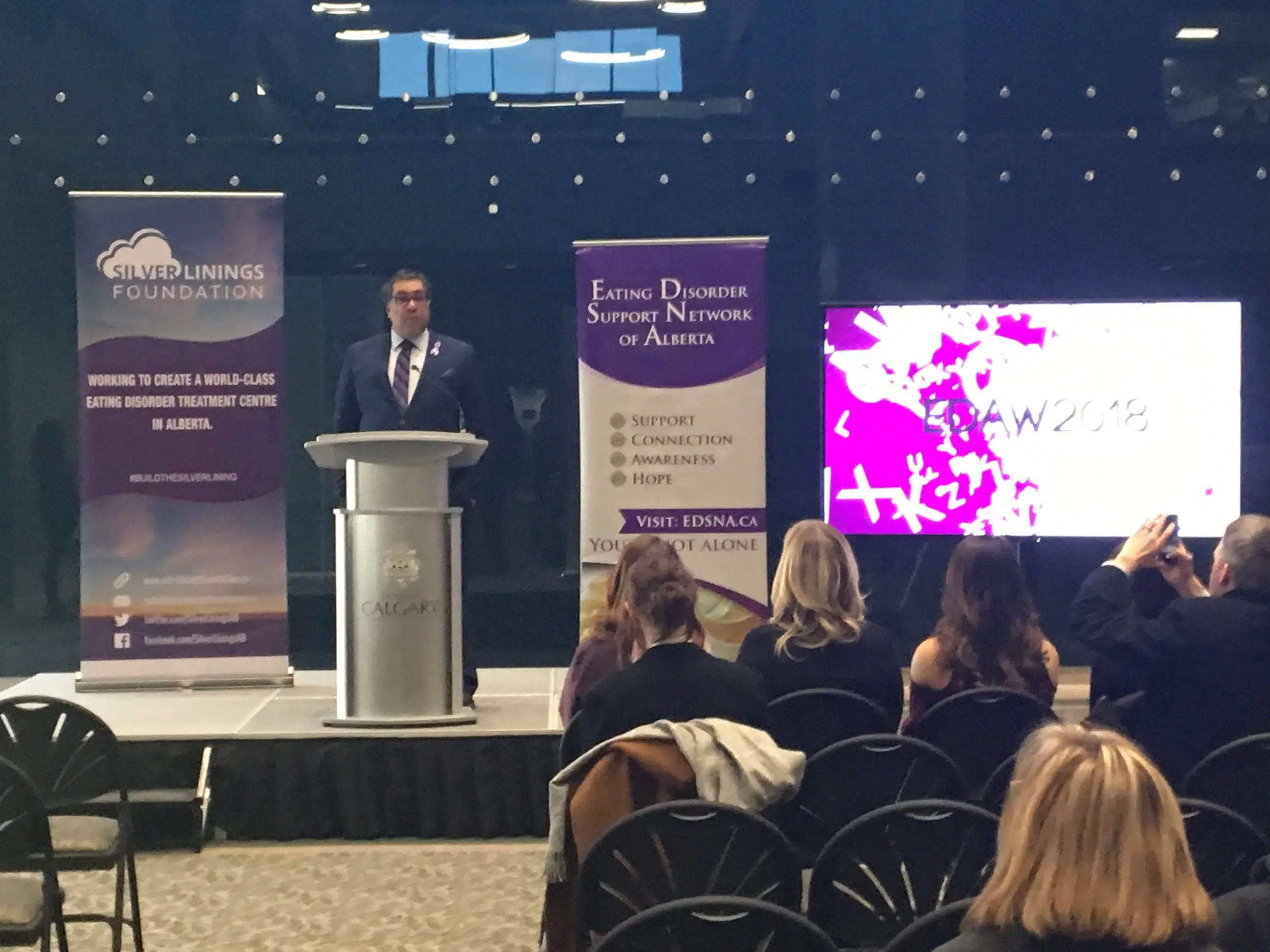 The silver linings foundation and Eating Disorder Support Network of Alberta launched its week of events for eating disorder awareness week yesterday.
Workshops, a paint night, and even smashing your scale are just a few of the events going on around Calgary this week.
The goal is to educate people on eating disorders and body image, specifically in a world where only one type of body is glorified.
Cendrine Tremblay, founder of silver linings, hopes to spread body positivity. "The fashion media bombards us with images of thinness and what does that mean? If i'm not thin I'm not good, or how does a teenager feel when that's what they see and try to look like?"
 According to a 2002 survey, 1.5% of Canadian women between 18 and 24 suffer from an eating disorder, what's more, an estimated 10 to 20% of them pass away within 10 years from complications. Eating disorders don't only affect women, in the same 2002 study 4% of men in grades 9 and 10 used anabolic steroids.
Although there are resources for people suffering from the disease, silver linings hopes to build a residential rehabilitation centre in Calgary from the funds raised.
Discussion is slowly changing around body image, but more work needs to be done, and these foundations are working to make it happen.