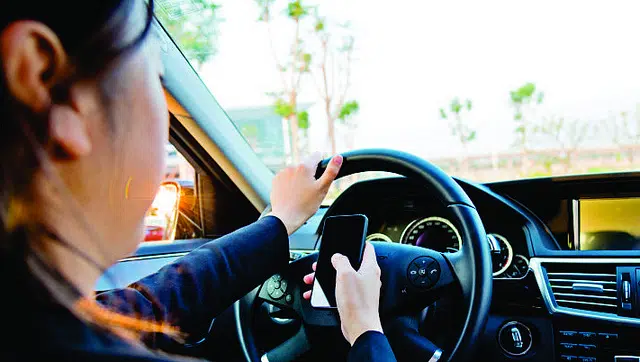 February is distracted driving month, and police are looking to crack down.
There have been nearly 140,000 distracted driving convictions since the legislation was introduced on September 1, 2011.
Young male drivers between the ages of 22 to 34 have the highest conviction rates in the province.
Distracted drivers are three times more likely to be involved in a crash than drivers who are paying attention to the road.
"Distracted driving is dangerous at any time. Drivers need to be aware of all traffic around them, including other vehicles and vulnerable road users. Please focus on driving ­– and driving, alone."

Brian Mason, Minister of Transportation
Most drivers that have been convicted were using hand-held electronic devices while driving.
In Alberta, the penalty for distracted driving is $287 and three demerit points.
"Distracted driving is a real danger. As a driver, you play a large part in ensuring our roads are safe. The message, then, is very simple: don't increase your chance of being involved in a collision. Instead, put the cellphone down and focus on the road."

Supt. Gary Graham, officer in charge, Alberta RCMP Traffic Services