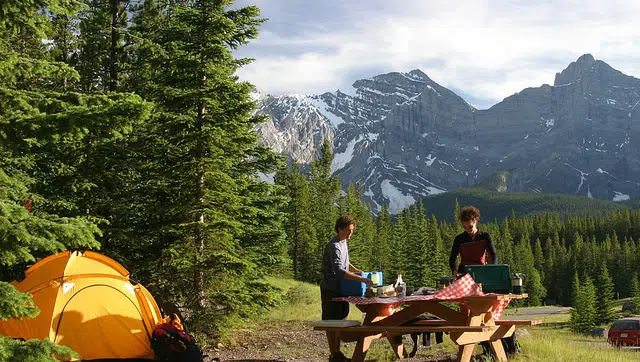 The light is at the end of the tunnel for outdoor enthusiasts. Starting February 5th at 9:00 a.m., campers can log onto reserve.albertaparks.ca to book group camping areas. Comfort camping reservations open February 12, and individual campsite reservations for the May long weekend start February 20.
Alberta Parks is staggering the reservation times by region for individual campsites in an effort to improve public access to the online system. The February 20 reservation time openings are:
South region at 9 a.m.
Kananaskis Country at 11 a.m.
Central region at 1 p.m.
Northwest/east regions at 3 p.m.
"Albertans love their parks. We encourage everyone to camp here and support our economy. Last year saw a record-breaking 164,000 online camping reservations. To meet this growing demand, we've added 11 more campgrounds and two group camping areas to our online system, making it even easier for Albertans and visitors to reserve their ideal campsites."

Shannon Phillips, Minister of Environment and Parks
Users will continue to see new and improved campsites, hiking trails and shower buildings throughout the parks this year. This is in large part thanks to the Government of Alberta investing $239 million over five years for the improvements.