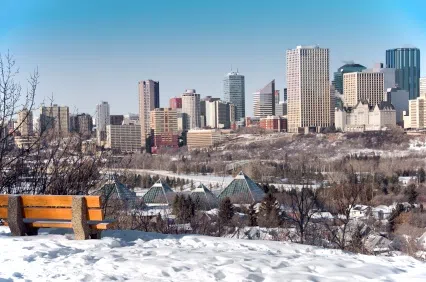 Prime Minister Justin Trudeau is in Edmonton today for his town hall tour, and the pipeline seems to be on the mind of those in the city, and on Trudeau's.
During his interview on 630 CHED's Ryan Jespersen Show, Trudeau said the situation between Alberta and BC may require federal intervention.
Yesterday, Alberta Premier Rachel Notley pledged retaliation against B.C. after the NDP proposed banning the expansion of oil imports unless shippers could prove they can clean up spills. This push back poses a threat to Alberta's recovering economy.
Trudeau emphasized the importance of getting Alberta oil to foreign markets with what he calls "responsible projects like the Trans Mountain," and he also goes on to say "that pipeline going to get built."
The Prime Minister will be making various stops in Edmonton; visiting the Mill Woods Senior Association, the Tawa Park Drainage Improvements site, and will also be hosting his town hall meeting at MacEwan University.