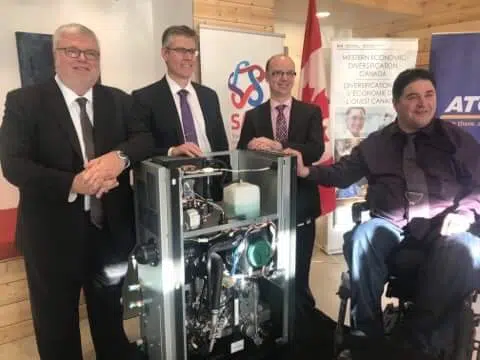 UPDATE*** Kent Hehr has resigned from cabinet awaiting the outcome of an investigation into misconduct allegations.
"During his leave of absence, his ministerial duties will be performed by the Honourable Kirsty Duncan who will serve as Minister of Sport and Persons with Disabilities, in addition to being Minister of Science," Says Justin Trudeau.
"As a government we take any allegations of misconduct extremely seriously, and we believe that it is important to support women who come forward with allegations and that is exactly what our government will do,"
Kent Hehr, Liberal Minister for Sports and people with disabilities, has been accused of making sexual comments towards female political staffer during his years in the Alberta legislature.
Hehr cancelled a press conference scheduled for this morning after prime minister Justin Trudeau said he would be speaking with him.
Trudeau said the meeting would address the allegation that were leveled against Hehr lat Wednesday by a provincial political staffer.
At a press conference in Switzerland this morning, Trudeau was asked why Hehr remains on the liberal cabinet and caucus in light of the allegations.
Trudeau answered by stressed the importance to believe and support women, and says that's exactly what his government does.