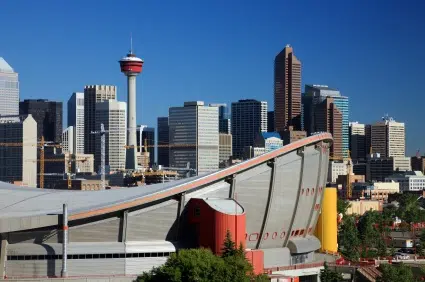 The Calgary Farmer's Market had to be evacuated yesterday after a water main burst and flooded the facility.
About 20 people were in the building around 4 pm when the incident happened.
Fire officials were called in to determine if the water damaged the structure of the building.
They determined that it was safe and the market sent out a tweet last night saying it would be open for business Thursday.