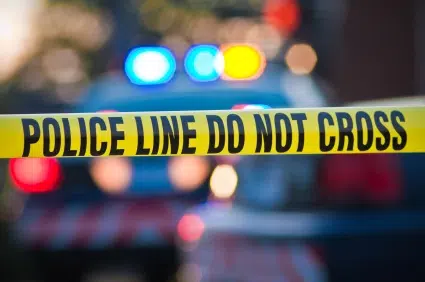 The Calgary Police Service Arson Unit continues to investigate a suspicious package incident the Harry Hays building earlier today.
At approximately 10 am police were called to 220 4th Avenue Southeast for reports of a small black object being found in the entrance to a women's bathroom on the fifth floor of the building.  The building was evacuated for the safety of everyone inside while the Tactical Unit and the Explosive Technicians were called out to assist.
The technicians removed the suspicious device at approximately 12:40 pm and the building was re-opened to the public around 1:10 pm.  The device was relocated to a safe location where it was disrupted.
The device is being treated as suspicious in nature but they have yet to determine if the public was in any danger.  The investigation is still underway as the intent is also not known at this time.
Police are asking for anyone who may have been in the area where the device was found in the time leading up to the discovery, or anyone who may have any information about this incident is asked to contact the police non-emergency number 403-266-1234, or Crime Stoppers using either of the following methods
TALK: 1-800-222-8477
TYPE: www.calgarycrimestoppers.org