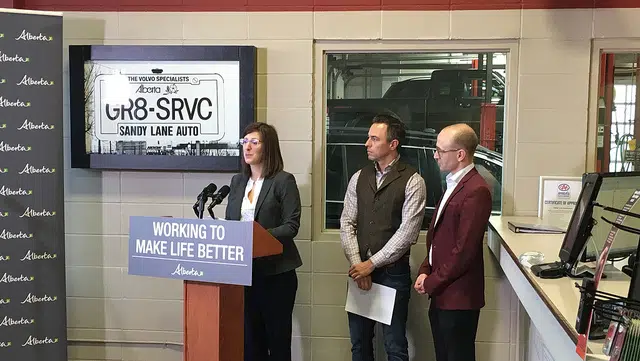 The proposed A Better Deal for Consumers and Businesses Act would increase the accountability and transparency of the automotive industry and protect Albertans buying or repairing a vehicle.
If the bill is passed it will help create a marketplace where consumers can feel safe and confident that they are getting what they're paying for.  It will also create a safe environment for businesses to grow and compete fairly.
Proposed changes include:
Requiring automotive businesses to disclose important vehicle information to consumers, such as vehicle history.
Requiring a standard bill of sale for automotive sales.
Establishing minimum warranty protections for repairs.
Requiring repair shops to provide written estimates upon request to consumers prior to beginning work
The bill would also transition the Alberta Motor Vehicle Industry Council into a public agency which would be beneficial for Albertans.  This would force AMVIC to follow the same rules of transparency and accountability as the rest of Alberta's agencies, boards, and commissions.
AMVIC is responsible for providing consumer protection in the motor vehicle industry.  They're also responsible for investigating violations of consumer protection laws along with licensing businesses and salespeople.
If the AMVIC turns into a public agency it would become consistent with other provincial bodies.   This would also enable the minister responsible to:
Delegate functions under the Consumer Protection Act to AMVIC.
Approve the bylaws of AMVIC.
Amend or terminate a delegation to AMVIC, and address any transitional issues arising in the event a delegation is terminated, including dealing with the compensation fund and records.
Set the composition of AMVIC and regulate appointments.
Establish governance rules (e.g., conduct of board meetings, decision-making by the board).