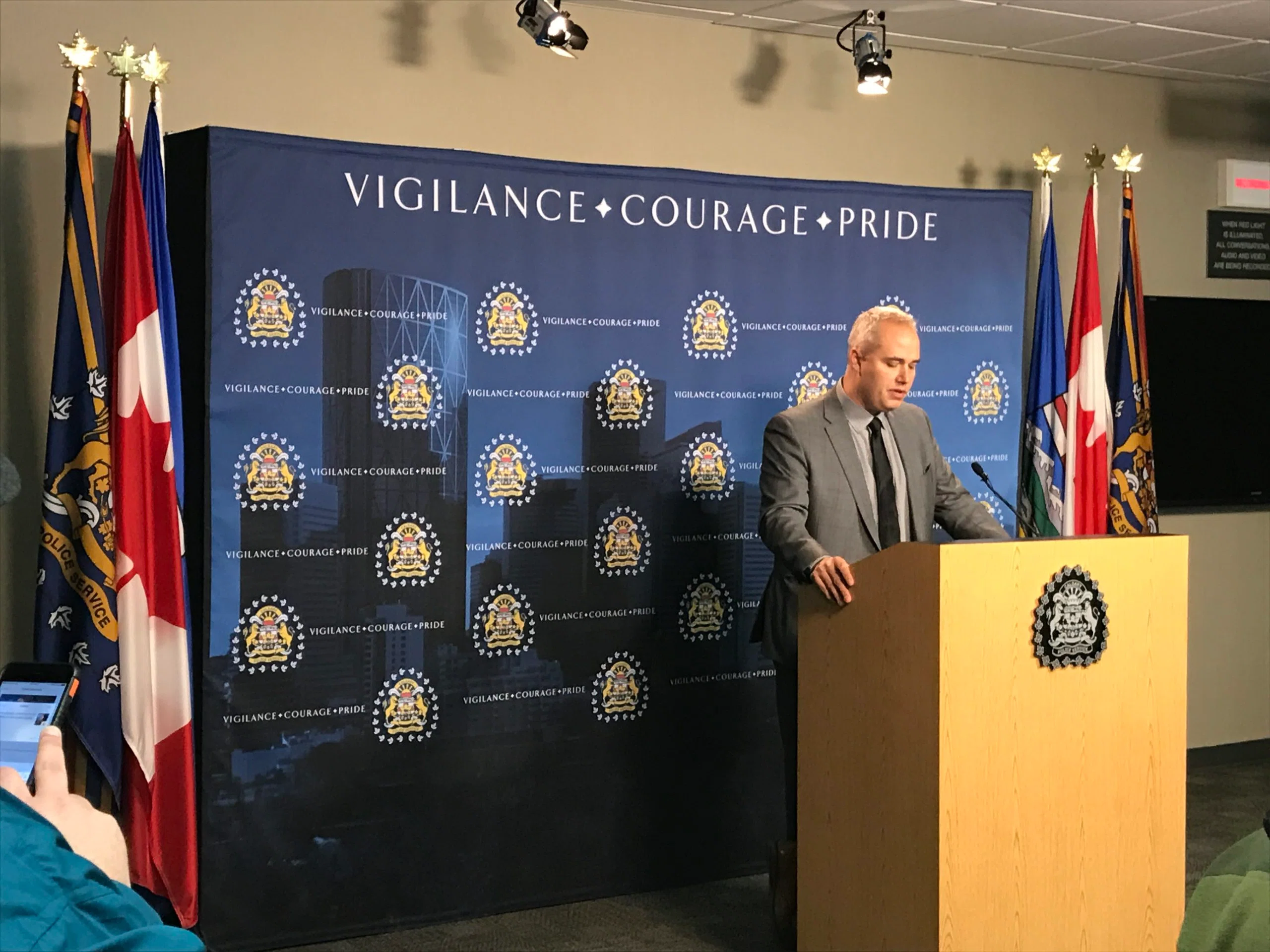 The Calgary Police Service Homicide Unit have released more information in regards to a double homicide in May 2017.
Police were called to the parking lot in the area of 130th Ave S.E. just before 8:00 p.m. on May 21 for reports of gunshots.
Officers found two dead men when they arrived. The men were later identified as Anees Ismail Amr, 26, and Colin Brenden Reitberger, 23.
20 year-old Christian Joffre Ouellette was arrested and charged with two counts of first-degree murder on June 8, 2017.
Police recovered the vehicle believed to be used by the suspect shortly after the incident.
Investigators are still looking for the public's help to locate a second vehicle the suspect dropped off at a gas station located at 70 Freeport Blvd N.E. The vehicle is described as a red Dodge Durango SLT. Police are also looking to identify and speak with the driver of the vehicle.
Police believe the man had a conversation with a man while parked at Nose Hill Park who they are also asking for the public's help identifying.  This man was driving what is believed to be a yellow Ford Escape. The man is described as Caucasian with a goatee.
Anyone with information about the two drivers or vehicles mentioned about is asked to contact police by calling 403-266-1234 or the Homicide Unit Tip Line at 403-428-8877. Tips can also be left anonymously by contacting Crime Stoppers through either of the following methods:
TALK: 1-800-222-8477