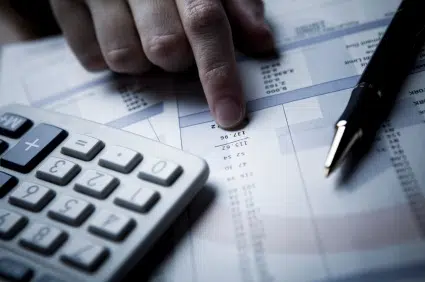 Monitoring agency DBRS has reduced Alberta's credit rating from AA (high) to AA.
Following Alberta's last reduction in 2015 from AAA to AA (high) this is a low blow to Alberta's government. In 2015, the reduction was predominantly due to the dip in the price of oil and Alberta's crashing economy, now it's because of the provinces handling of finances following the fiscal update yesterday.
"Up until now, they've been signalling that their intention is to return to balance, but we haven't seen credible action or we haven't seen a real meaningful plan to do so, so, I think in our view, what we are looking for is a well-defined plan for the coming years about how they'll achieve that," Said Paul Lebane, spokesperson for the agency.
Alberta Finance Minister, Joe Ceci is standing by the province and its plan to reduce the 10.4 billion dollar deficit.
"Alberta's economy is looking up, with 70,000 new full-time jobs. With the recession behind us, we are carefully tightening our belts to balance the budget while protecting health care and education."
Ceci also added that Alberta's credit rating remains among the highest in the country.