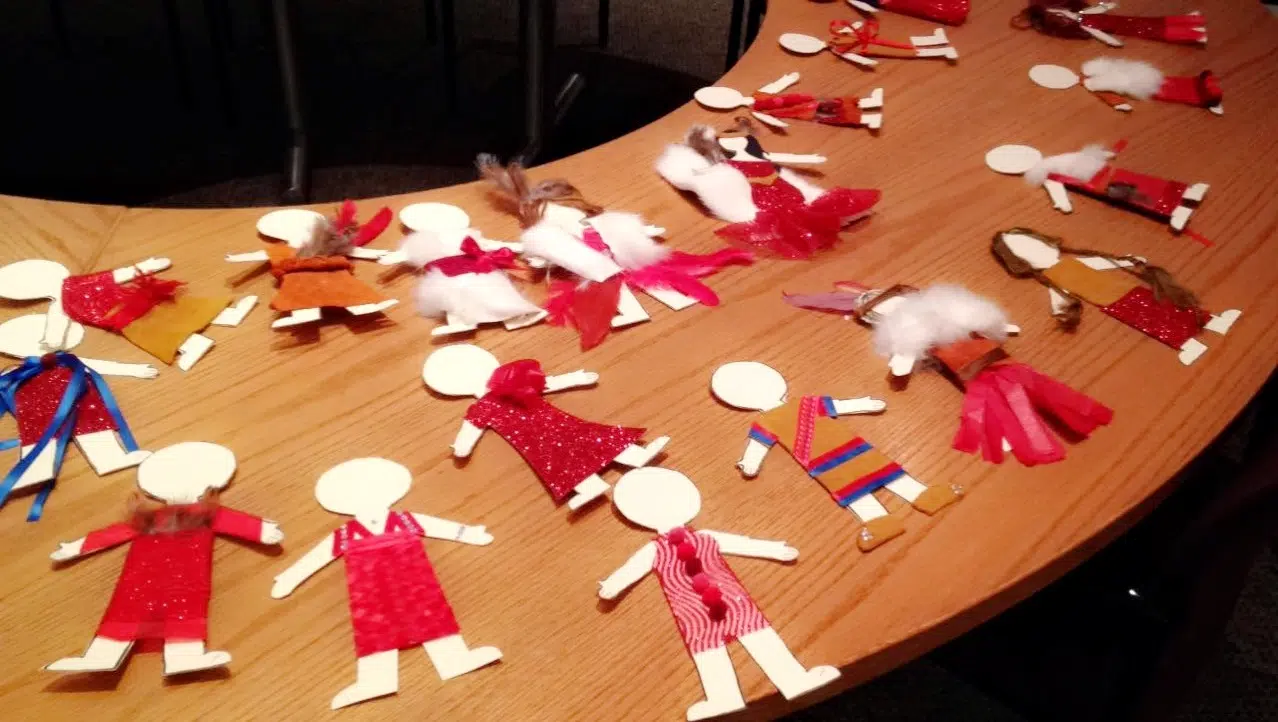 The REDress project returns to SAIT for the third year in a row, and continues its goal of bringing attention to missing and murdered Indigenous mothers, daughters, wives, sisters, aunts, and grandmothers all over Canada.
Since Prime Minister Justin Trudeau's government launched a two-year $53 million dollar national inquiry in August of 2015, the fight continues to recognize, and bring justice to the over 1000 missing Aboriginal women in our country.
Statistics Canada reports from 2014 show that out of 6,849 women who were murdered in the past 30 years, 1,073 of them were indigenous.
Winnipeg Metis artist, Jaime Black started the project in 2011 with the goal of bringing more attention to the abuse and violence against aboriginal women and girls in Canada, especially in Manitoba and Saskatchewan.
Hand crafted miniature REDress paper dolls will be on display at the REDress Exhibit in SAIT's Irene Lewis Atrium on Wednesday, Dec. 6.