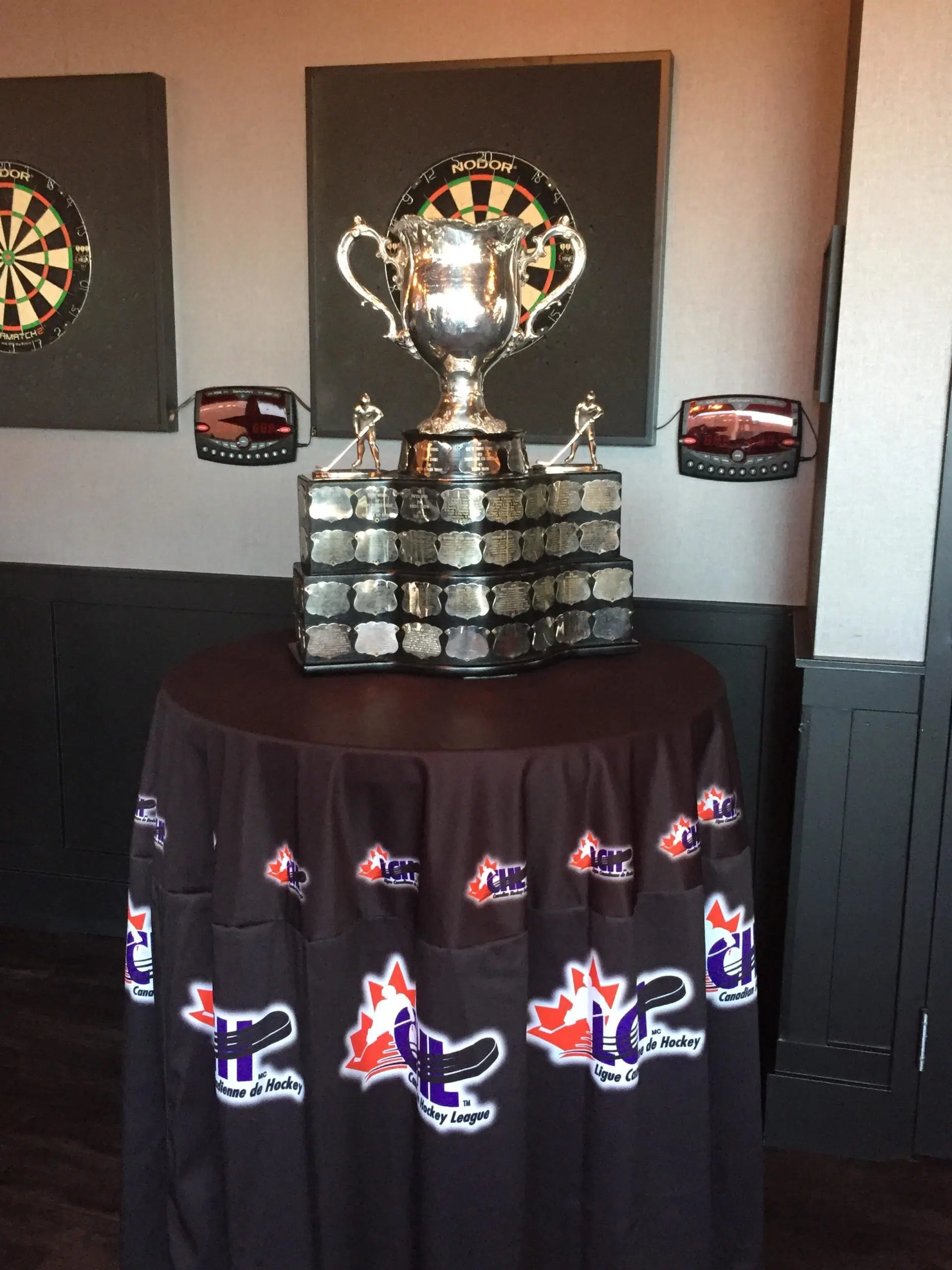 The Memorial Cup Trophy is turning 100 this year and the Trophy is making a cross country tour to celebrate. The Trophy was established in 1918 and originally known as the O-H-A Memorial Cup (Ontario Hockey Association). The Trophy has changed names over the years to incorporate all junior hockey leagues across Canada as well as commemorate those who have served Canada in any sort of conflict over the years such as war.
The Memorial Cup made its way down to the Royal Legion in Kensington this morning with many fans, veterans, and players in attendance. Calgary Hitmen players Matteo Gennaro, Jacob Stukel, Luke Coleman, and Andrew Fyten were all present and happy to be apart of such an enriching experience.
Gennaro presented Legion President 264 Bill Cox with a signed Calgary Hitmen jersey at the event. Bill said "I got out of bed this morning with a little more of a purpose and was happy to celebrate both hockey and veteran history."
The Calgary Hitmen last appeared in the Memorial Cup tournament in 2010, after winning the W-H-L Championship backed by a young net-minder by the name of Martin Jones. The Hitmen would fail to qualify to the championship round, which was eventually won by the Windsor Spitfires 9-1 over the host Brandon Wheat Kings.