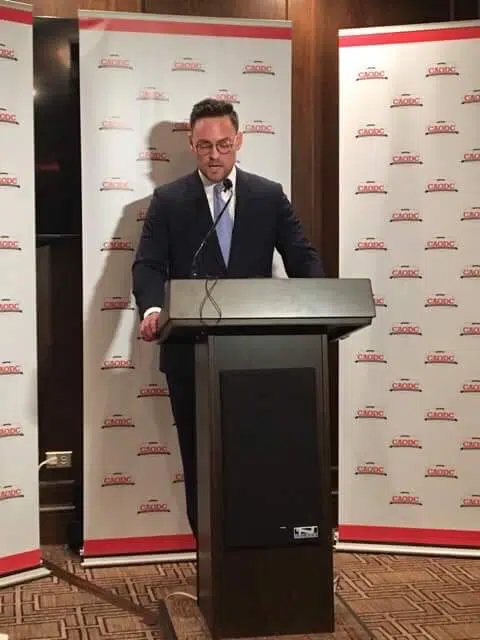 The Canadian Association of Oil Well Drilling Contractors released its forecast during the State of the Industry address. According to the 2018 Alberta oil and gas industry forecast, the gradual increase of wells drilled from year to year will slow down.
Mark Sholz, CAODC President,  said the major hurdles facing production include the lack of employees, low international investment and regulatory red-tape from the federal government. Sholz says the cost of operating the oil and gas sector is rising and investors are being deterred.
Although the province's unemployment rate is 7.8%, Sholz says it's difficult to hire workers back and many are under qualified. 2248 new jobs are expected to be created in 2018.
The forecast comes as Premier Rachel Notley is touring Canada, drumming up support for various pipeline projects. Mark Sholz says pipelines are crucial to the Canadian economy and that approval and construction of pipelines is far too low. He adds that while approving the Keystone project is a step in the right direction, the TransMountain Eastlink project is also necessary.
-Jessie Weisner